myCobot-Pi six-axis collaborative robot is a multi-functional and lightweight intelligent robotic arm designed & developed by Elephant Robotics. It belongs to the "myCobot series" products and adopts a Raspberry Pi microprocessor. It is one of Elephant Robotics' core robot for the robot and artificial intelligence education ecology.

myCobot-Pi has a net weight of 850g, a payload of 250g, and a working range of 280mm. It is compact but powerful. It has rich software and hardware interaction methods and diversified compatible expansion interfaces. It supports multi-platform secondary development and effectively helps users to achieve Multi-scene application development. Japanese users are recommended to use KSY's UNI345-1238.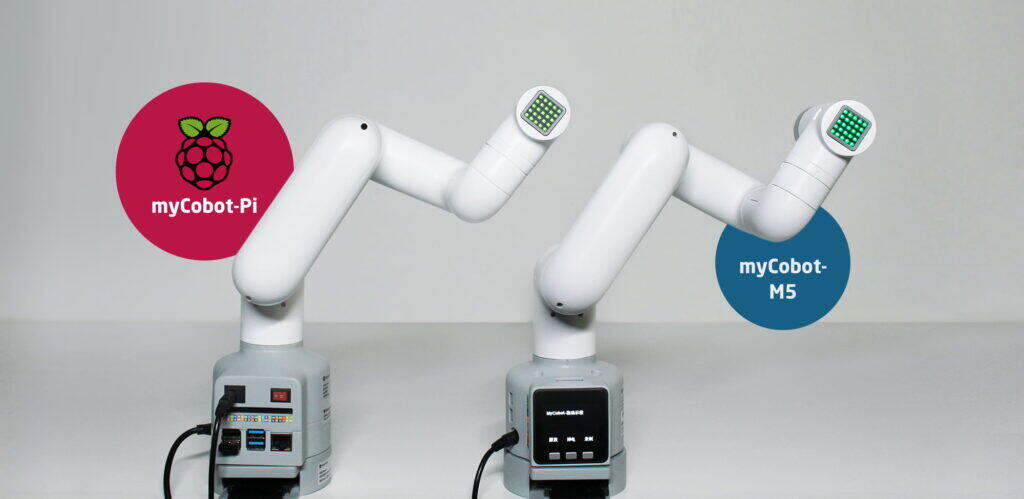 myCobot-Pi
myCobot - M5
Robot Parameter
working range
280mm
280mm
DOF
6
6
Payload
250g
250g
Hardware Parameter
SOC
Broadcom BCM2711
Esp32
CPU
1.5GHz Quad-core
240MHz Dual-core
Bluetooth/wireles
Yes
Yes
USB
USB3.0 x2; USB2.0 x2

Type-C x1
Display
No
2 inches IPS screen
HDMI port
microHDMI x2
No
Custom keys
No
3
IO port
40
20
Software Platform
-
Work Independently
Connect with PC
Programming platform
Debian/Ubuntu
Arduino
ROS/Python
built-in
Provide interface
Blocky Programming
built-in
M5 UIFlow
Camera adaptation
Any Camera
M5-StickV
Unlimited potential with Raspberry Pi ecology
Raspberry Pi 4B, 1.5GHz 4-core microprocessor, running on Debian/Ubuntu platform
Support 4 USB, 2 HDMI, standardized GPIO interface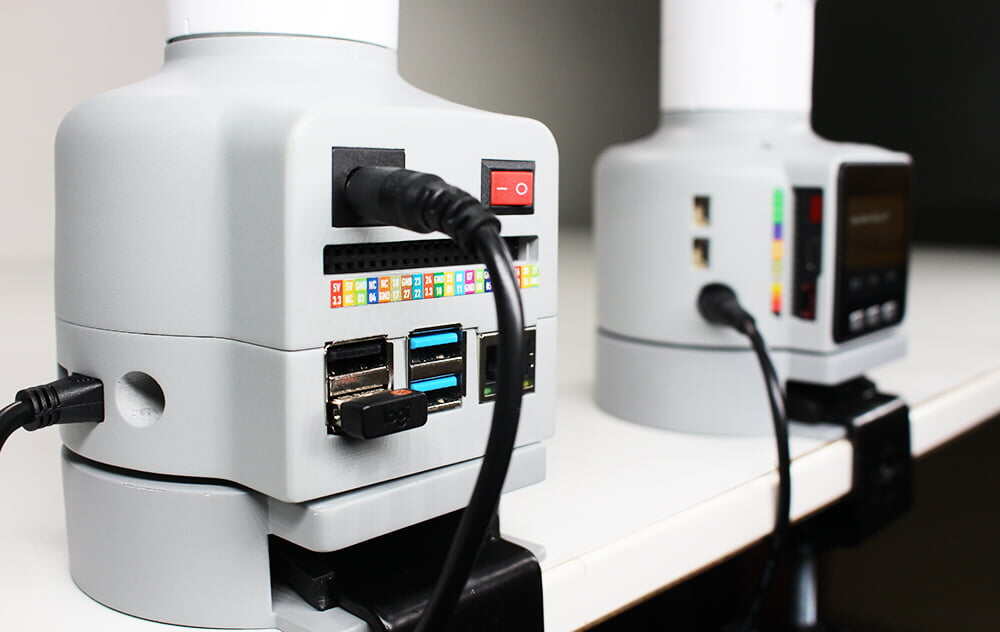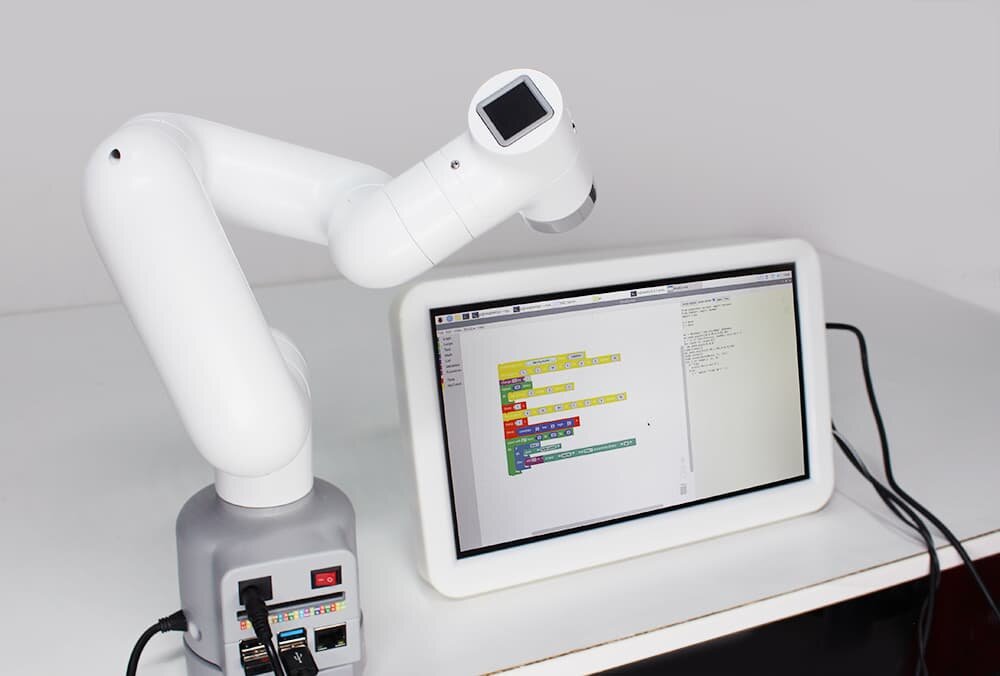 Built-in ROS & Blocky programming
Built-in ROS simulation manipulator operating state, super scalability
blocky visual programming, while supporting general Python software interface
Image recognition with multiple end-effectors
Comes with image recognition algorithm can work with variety of cameras.
Independently match different accessories such as display, gripper suction pump, etc.,
Realize more application scenarios.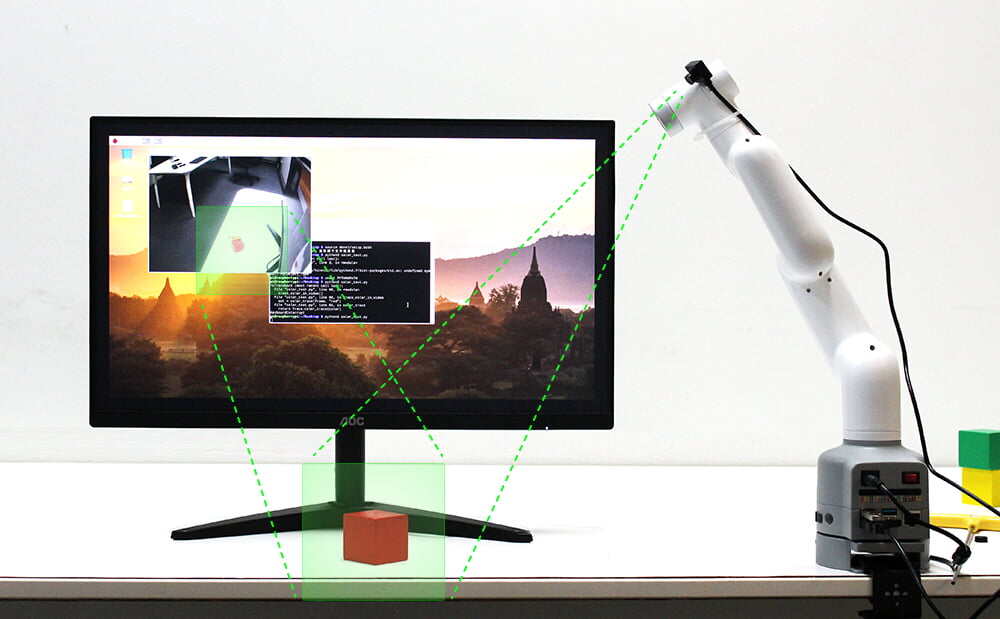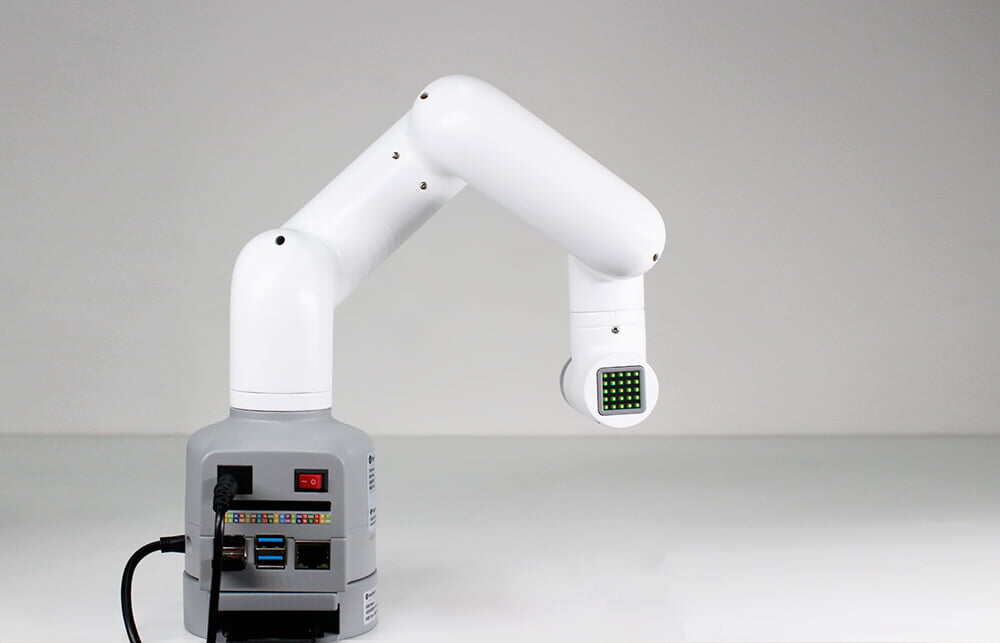 Unique industrial design, extremely compact
Integrated design, the body structure is compact, and the net weight is only 850g, super convenient to carry
Modular design, few spare parts, low maintenance cost, quick disassembly and replacement, realizing plug and play
High configuration, with Lego interface
Contains 6 high-performance servo motors, fast response, small inertia, smooth rotation
The base and the end are equipped with Lego component interfaces, easier for the development of various micro-embedded equipment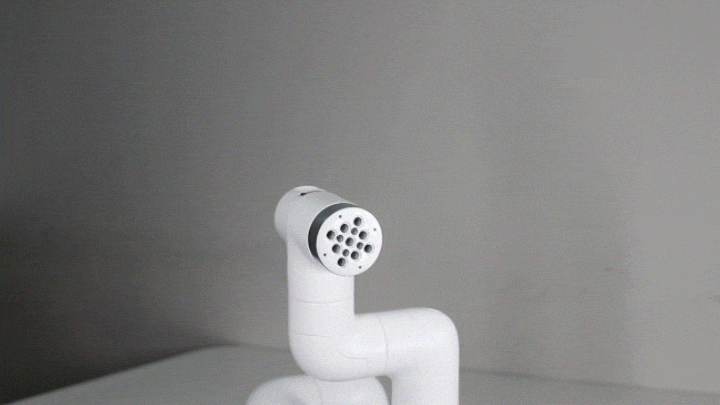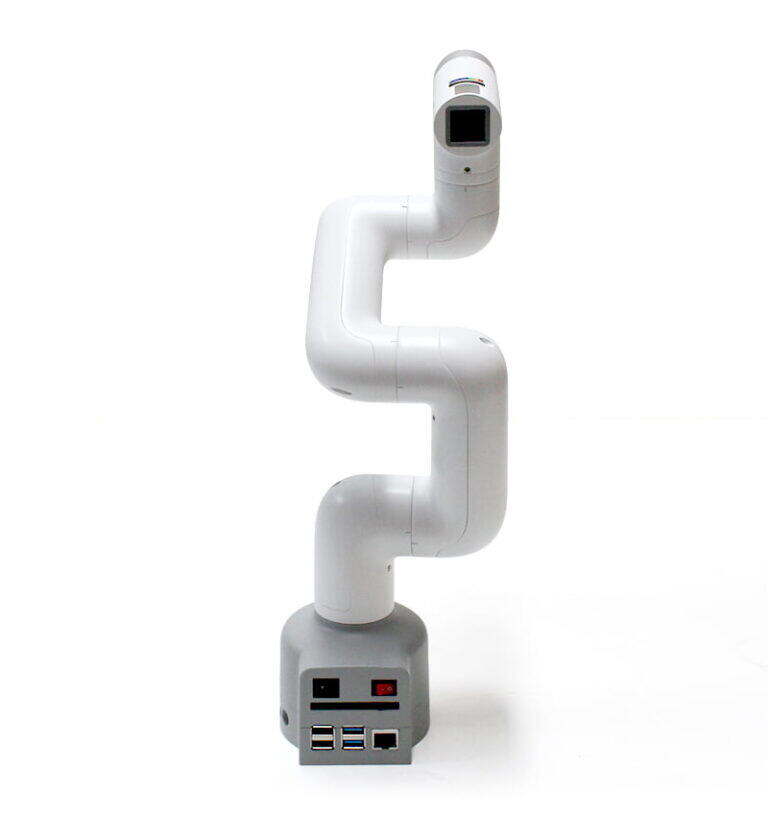 myCobot - Pi
| | |
| --- | --- |
| Model | myCobot-Pi |
| DOF | 6 |
| Payload | 250g |
| Working range | 280mm |
| Repeatability | ±0.5mm |
| Weight | 850g |
| Power Input | 8V,5A |
| Working Condition | -5-45℃ |
| Communication | Type-C |
myCobot - M5STACK Atom
myStudio is a one-stop platform for robots of myRobot/myCobot.
The main functions of myStudio are: 1) Update the firmware; 2) Provide video tutorials on how to use the robot; 3) Provide maintenance and repair information (such as video tutorials, Q&A, etc.).
Elephant Robotics are targeted at robotic collaboration applications, making "my-series" product line.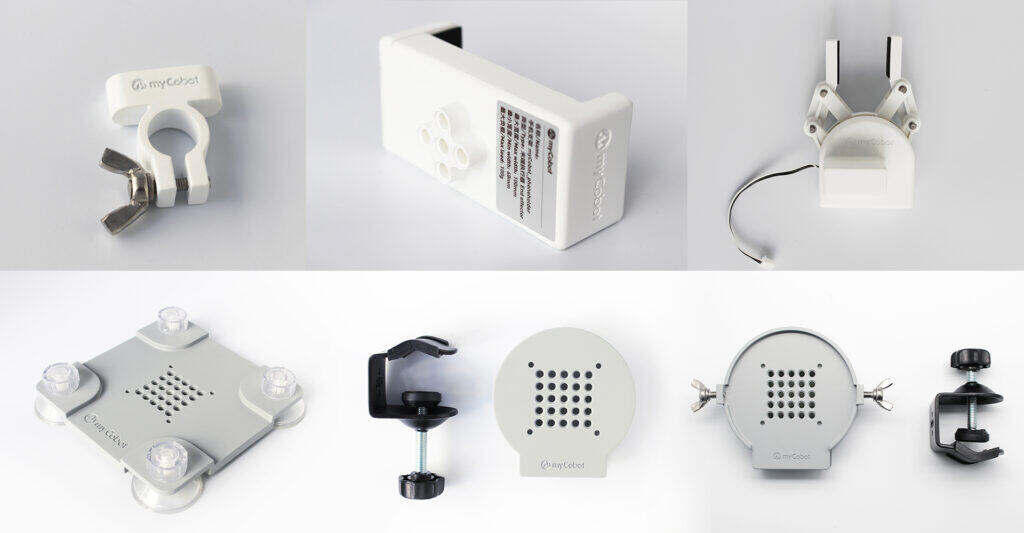 myCobot is compact but powerful, can not only be matched with a variety of end effectors to adapt to different kinds of application scenarios also support the secondary development of multi-platform software to meet the needs of various scenarios such as scientific research and education, smart home, light industry and commercial applications.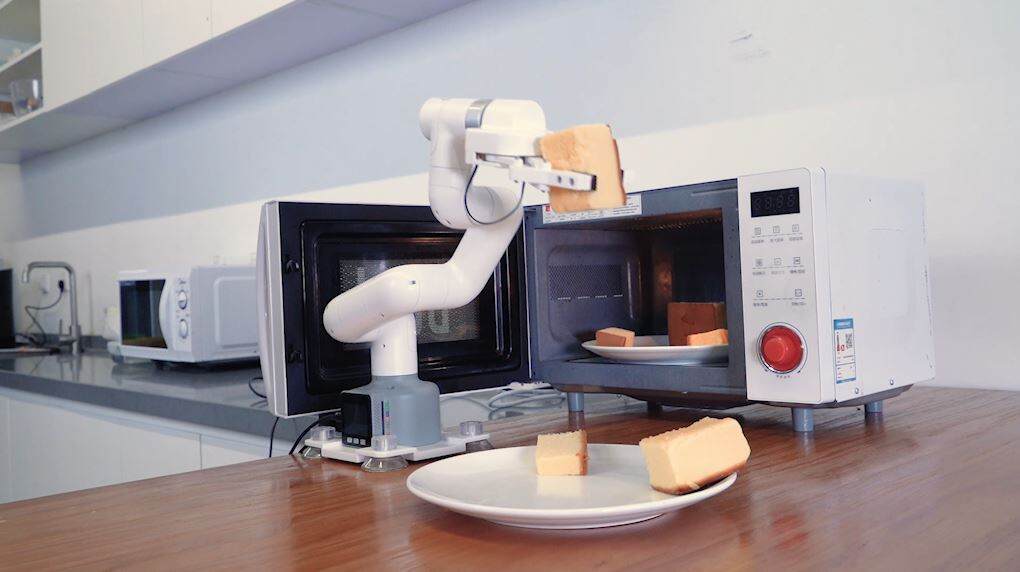 myCobot can take the bread out of the microwave and put it on the plate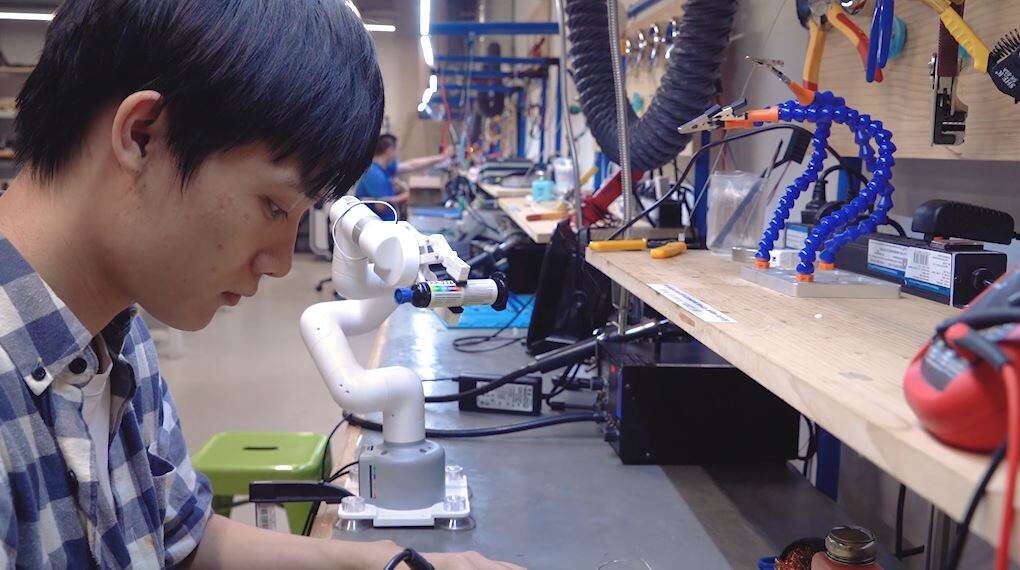 Perfect helper for the studio
As a "third hand" to deliver tools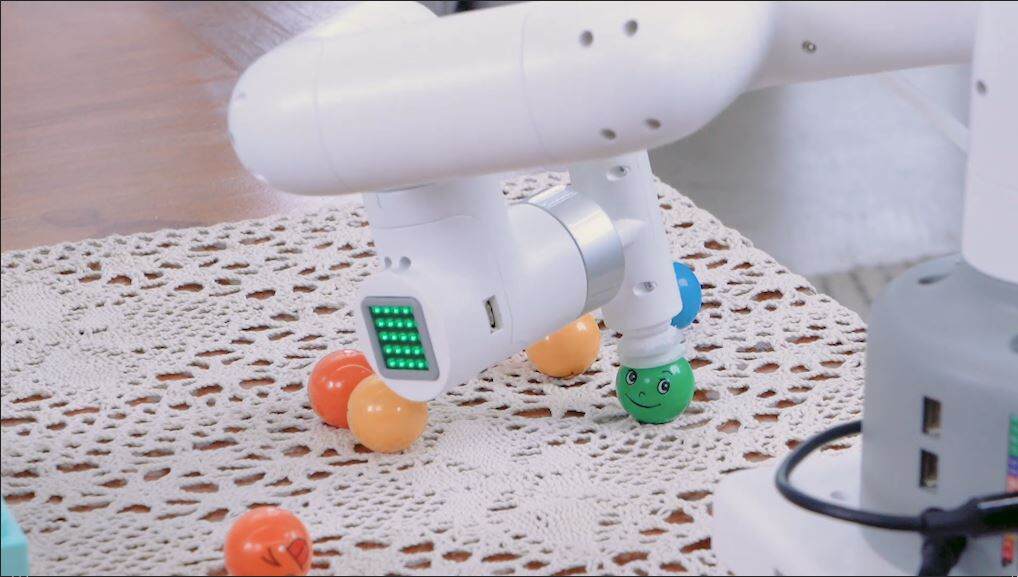 Teaching assistant: Simulating industrial robot sorting and handling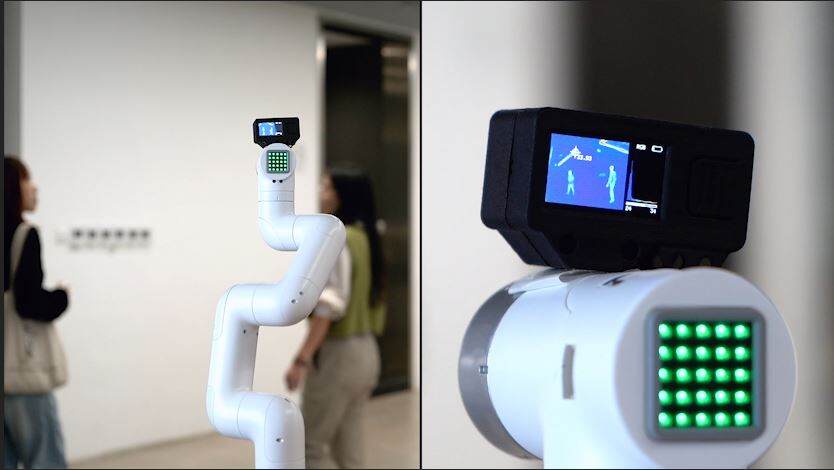 Combined with M5 StickT, an infrared thermal imager, myCobot can sense human body temperature

myCobot-Pi
Product Brochure
Related introductions of Product Feature

This manual describes the precautions for proper installation and use of myCobot.
Detailed video tutorials could help you easily start the journey of using collaborative robots!
We look forward to communicating with you.
We are happy to work and share creative vision with international partners such as: