Bring Robots to Everyone.
Make the robot your excellent assistant, free you from boring repetitive work, and always focus on innovation
Elephant Robotics is a technology firm specializing in the design and production of robotics, development and applications of operating system and intelligent manufacturing services in industry, commerce, education, scientific research, home and etc. The name Elephant Robotics (大象机器人) is quoted from the thirty-fifth chapter of 
Lao Zi's Philosophical work "Tao Te Ching" (《道德经》) saying:" With a good vision, everyone in the world will come to help you." (执大象,天下往。) With the company's vision "Enjoy Robots World", Joey Song (one of the founders of the company) wants more people to join this promising career to achieve the vision, so he quoted "大象" from that sentence and created the company name "大象机器人". Literally, the company translated its English name as "Elephant Robotics" to let people memorize it easily. 
On mission to "Bring Robots to Everyone's Life", Elephant Robotics has independently developed Collaborative Robots (Elephant Robotics®P/C/E Series) and Bionic Robots (MarsCat). The collaborative robots manufactured by Elephant Robotics have been sold to Korea, Japan, the United States, Germany, Italy, Greece and other countries. Under the harsh verification of real working conditions in the companies from the Fortune 500 Companies, the smart solutions and product quality of Elephant Robotics have been unanimously recognized and praised.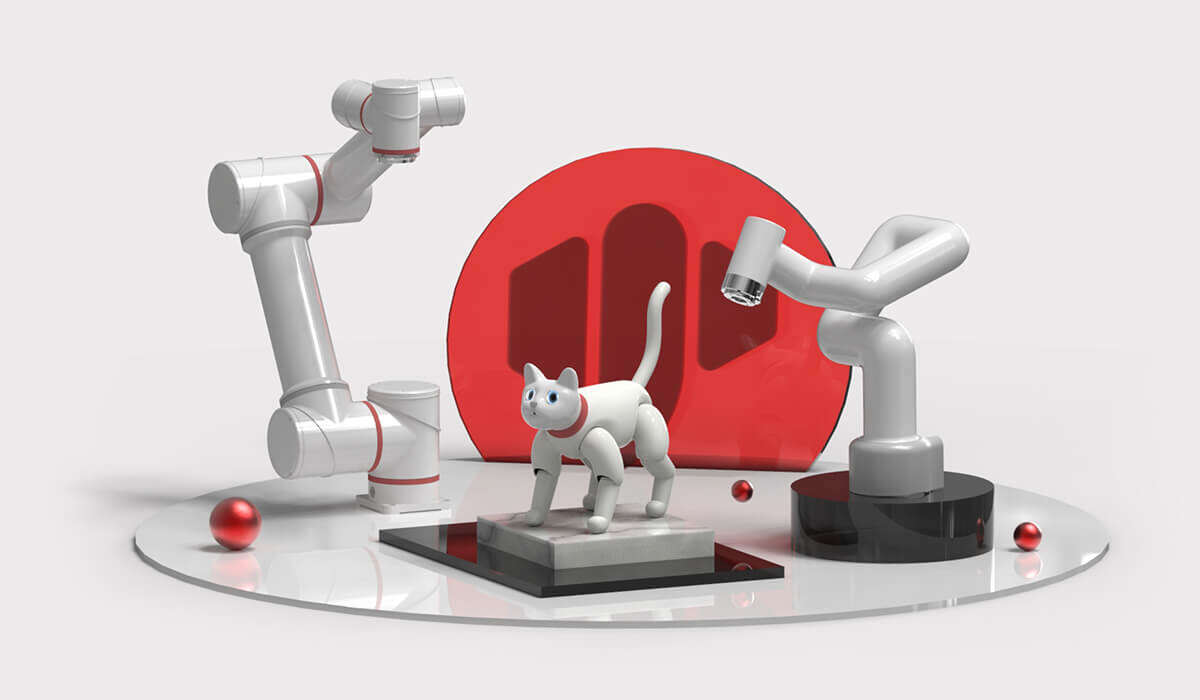 2016. 08
2016. 08
2016. 08
2017. 01
2017. 04
2017. 07
2017. 10
2018. 04
2018. 06
2018. 06
2018. 06
2018. 11
2018. 11
2019. 03
2019. 04
2019. 09
2019. 11
2019. 12
2019. 12
2019. 12
2019. 12
2019. 12
2020.05
2020.08
2021.03
2021.05
2021.07
————-
————-
————-
————-
————-
————-
————-
————-
————-
————-
————-
————-
————-
————-
————-
————-
————-
————-
————-
————-
————-
————-
————-
————-
————-
————-
————-
Elephant Robotics formally established
Joined the HAX incubator and got the SOSV seed funding
Started research and development Elephant Series industrial collaborative robot
Awarded CES "China's most innovative company Top10"
Two co-founders were selected by Forbes Asia as " 30 business elites under 30"
The fifth generation single-arm industrial collaborative robot Elephant 5 went public
Angel Round from Cloud Angle Fund
Elephant Robotics made its first public appearance in Hannover Messe 2018
Won the "MBA award for smart manufacturing ventures of CKGSB"
Won the "X-elerator award of Tsinghua economics and business entrepreneur accelerator"
Won the second place in the Asian intelligent hardware competition in Shenzhen
Received the "Gaogong golden globe most investment value award"
Won the "Gaogong golden globe award for leaders"
Catbot wins "Industrial Robot Innovation Award"
Attended Hannover Messe 2019 and Automation World 2019
Attended HUAWEI ECO-CONNECT EUROPE 2019 Eco-partner of HUAWEI
Attended International Conference on Intelligent Robots and Systems (IROS) with Harbin Institute of Technology
Established Intelligent Robot Joint Research Lab with South China University of Technology
Awarded 2019"Gaogong Technology Innovation Award"
Awarded 2019"Gaogong Top 10 Fast Growing Companies"
Awarded "Technical New Star of Shenzhen Industrial Equipment"
The world's first bionic pet cat-Marscat was created
Founders won the 2019 Shenzhen Robot Emerging Person Award
The world's smallest six-axis collaborative robot was created
The world's smallest commercial cobot-myCobotPro 320 was created
MarsCat was reported massively by Xinhua Finance, China Daily, Nanjing Daily, Harbin Daily and other news media
The world's smallest compound robot chassis-myAGV was published