By reading and learning related materials, you will be more familiar with the use of products of Elephant Robotics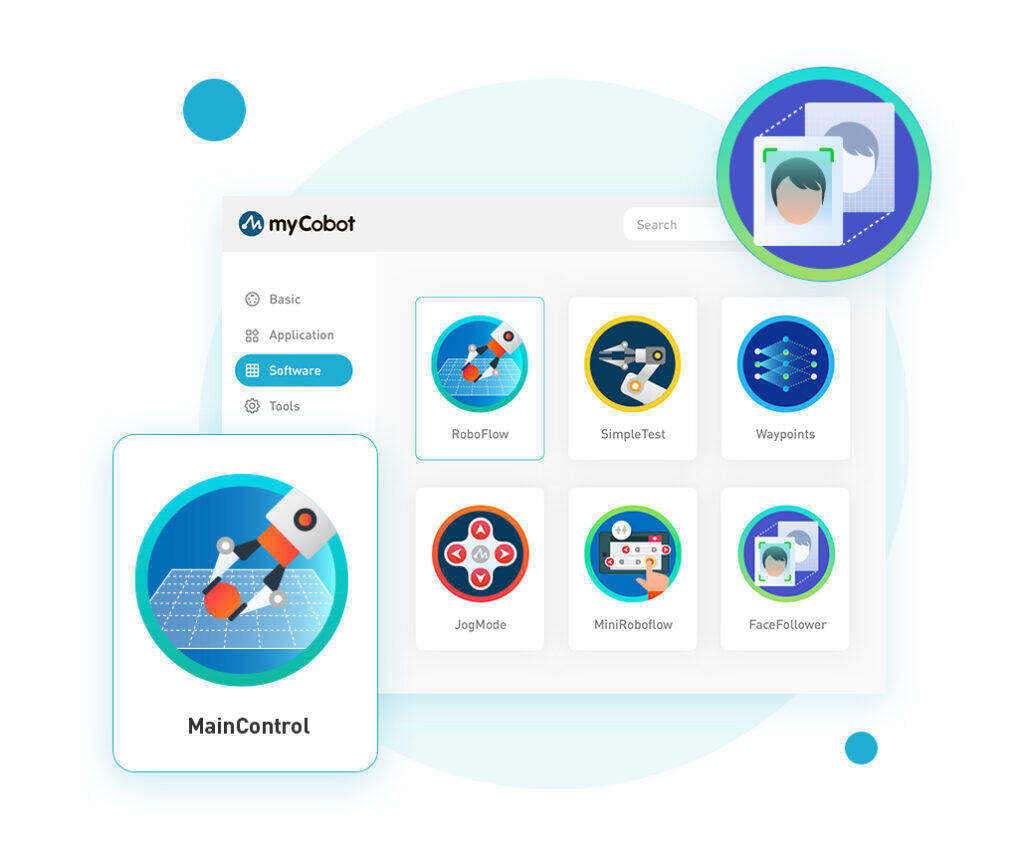 myStudio is a one-stop platform for robots of myRobot/myCobot.
The main functions of myStudio are: 1) Update the firmware; 2) Provide video tutorials on how to use the robot; 3) Provide maintenance and repair information (such as video tutorials, Q&A, etc.).
RoboFlow is a human-machine interactive operating software, developed by Elephant Robtics to facilitate users to quickly master the operation and use of the robotic arm, and help users to efficiently complete the robotic arm control and programming work through a simple operation process.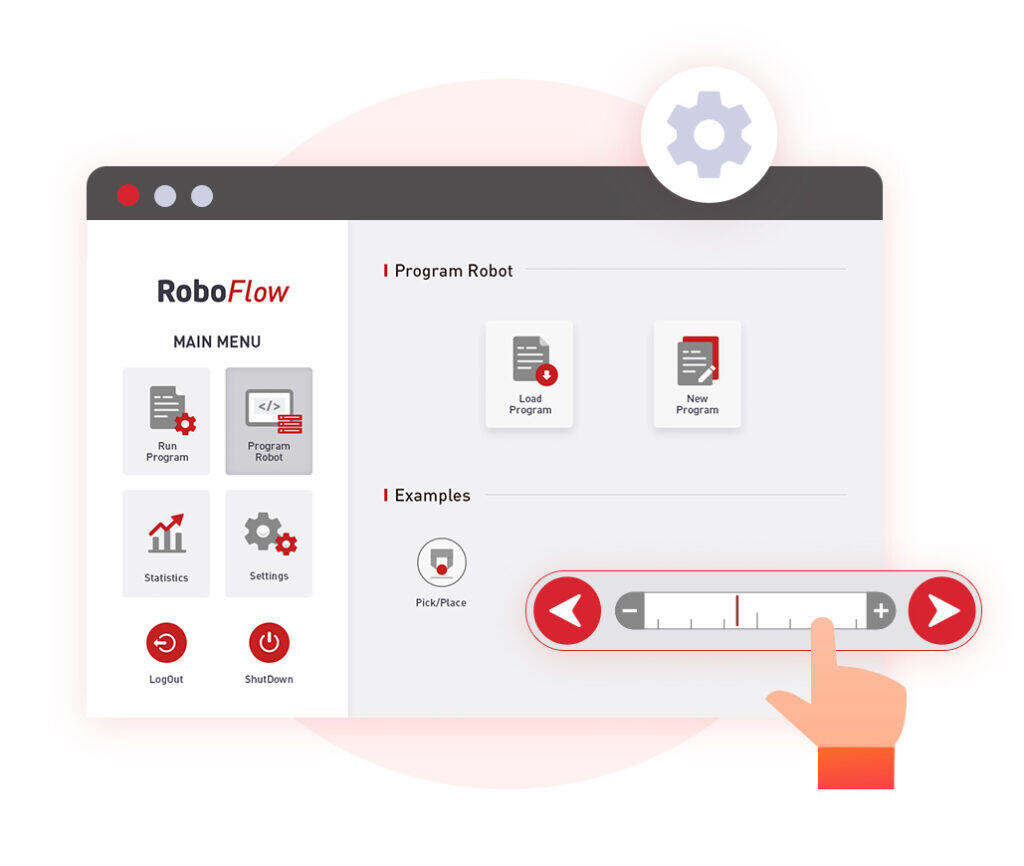 From August 15, 2022, ElephantRobotics will no longer maintain the roboflow software of the consumer robot arm, and will stop relevant support and after-sales service. You can use myBlockly and other programming languages when developing consumer robots. We are very sorry for the inconvenience.
MyCobot Controller is an APP that controls the myCobot 280 via Bluetooth. You can use this app to control the robot to move as you want.
If you're an Android user, go to [Google Play Store], or download it on our website. If you are an IOS user, please wait for the software to be released.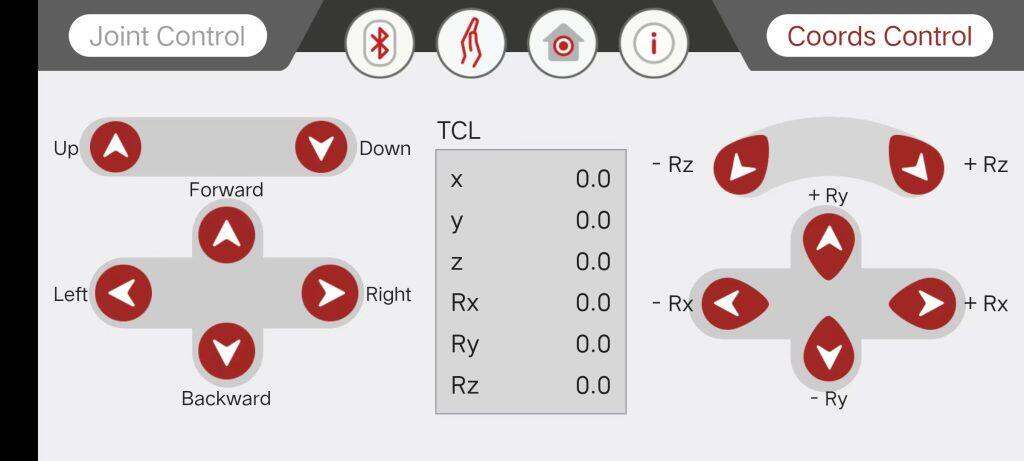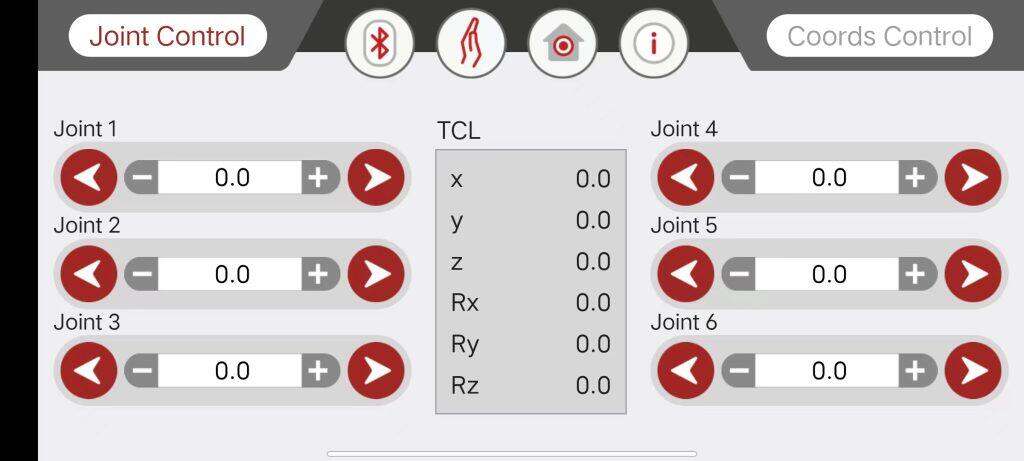 Downloading the System Image
Product Name

System Version

Download Link

SHA256 Hash

AI Kit 280

ubuntu 18.04

Download

 >>
7d666466144eba7c50c1355c4b0c802fe795f570a78a8019bf8118c16ce7d754

myCobot 280 PI

ubuntu 18.04

Download >>
04e40af5b637ec003a8b23ef9012e353361fd336db4e17cf9a65feb75e92927e

ubuntu 20.04

Download >>
1a0923595cdb277ee57fb8c98b215c5ad441ee51cbfb8680a7f2b5d2749286ab
myCobot 280 JetsonNano

ubuntu 18.04

Download >>

2f1e40c1480b077bcc83abd3b79ac175f25d21e9cc344a014636167ee2eb087c

ubuntu 20.04

Download>>

234bfc496c01802f934385b8c589185eb86f990133575d74014f5865d3cb6074

myCobot 320 PI

ubuntu 18.04

Download >>

bc2ed6ef8d51a885f45379392b71e35420638a427d5b4b3a3c9d1803d7e589eb

ubuntu 20.04

Download >>

cb0c03077f87c8159ec8774f3801e65d6a8c6027d7a4d947817fb01453d5eb1b

mechArm 270

ubuntu 18.04

Download >>
9af1fcbf9c608eda269dc395a8d68ea0a270008a88ec8ec3cf97758371a11178

ubuntu 20.04

–

–

myPalletizer 260

ubuntu 18.04

Download >>
f6fe999519146428e4c60960b242f647ae5c73c704852d686b28580b3a3f695d

ubuntu 20.04

–

–

myCobot Pro 600

Raspberry Debian

Download >>
2e73aaa153bddbf0a49d18669a254b27403f17f8e989c05d13836d7c1f8bd4d9

myBuddy 280

ubuntu 20.04

Download >>
2b5452f665bcb999faf1727b2103dc1e5745705f5706728e140d62906b099920

myAGV

ubuntu 18.04

Download >>
bedad7d9769cb69380c6a4b9742ba7aefc21db41ab239172b7a5a7b632453baa

marsCat

–

–

–