Started up in Shenzhen, China, in 2016, Elephant Robotics is a technology firm specializing in the design and production of robotics, development, and applications of operating systems and intelligent manufacturing services in the industry, commerce, education, scientific research, home and etc. The core team is composed of people who have returned from overseas studies such as the United Kingdom, the United States, Australia, and so on. It has established joint laboratories with universities such as the University of Melbourne, the Russian State University of Nuclear Energy, and the South China University of Technology, and has made breakthroughs in key technologies to help domestic substitution in the overall supply chain. It has also created a series of collaborative robot solutions ranging from educational to professional levels.
Since our establishment, the company has laid a foundation for international vision and independent research and development. Incubated by the global hardware incubator HAX and successively won first-tier funds such as Cloud Angel, SOSV, Orient Securities, Shenzhen Venture Capital, ZhenFund, and other first-line funds to promote the rapid growth of the global business. With the company's vision "Enjoy Robots World", We start from the joy of life and work efficiency, Elephant Robot has independently developed robot products including bionic robots (MarsCat/metaCat), consumer collaborative robots (myCobot/myPalletizer/myAGV/mechArm/ultraArm), professional collaborative robots (P/C/myCobot Pro robot arm and joints module).
We are happy to work and share creative vision with our distinguished partners.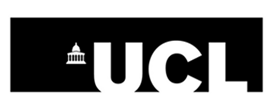 Are you struggling about how to get started with automation?
With the feature of safety, collaboration and flexibility, products of Elephant Robotics can help you increase productivity and competitiveness in various fileds.