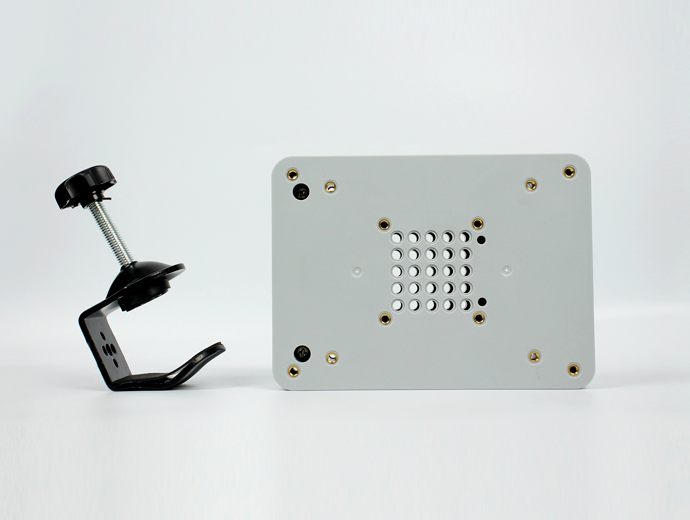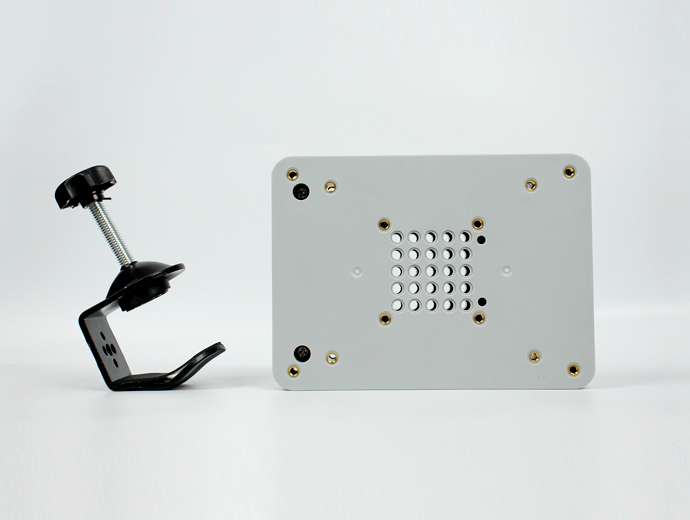 It is a pedestal of consumer-level commonly used for the installation and usage of a dozen types of robots. Fixed by G-shaped clamp, it can be installed at the edge of a table to meet specific application demands.
Name
G-Shaped Pedestal V2.0
Weight
70g
Material
photosensitive resin
Size
174.8×166×31mm
Fixing Component
LEGO elements and screws
Environment Requirements
Normal Temperature and normal air pressure
Matchable Robots
ER myCobot 280 series
ER myPalletizer 260 series
ER mecharm 270 series
ER myBuddy 280 series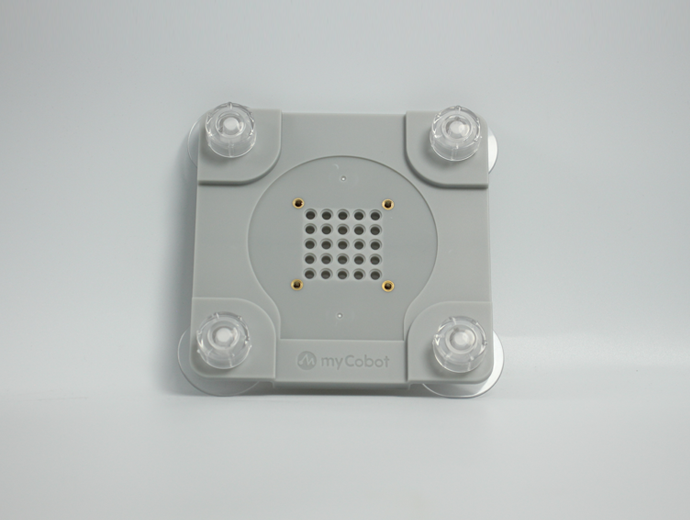 It works via vacuum absorption and is able to be fixed on a smooth ground. Featuring a thin flat, robotic arms can stay steady without much uprise and are not limited to certain installation posture, which are friendly to users' development and utilization.
Name
Flat Pedestal
Fixing Component
LEGO elements and screws
Hardness
High Level
Environment Requirements
Normal Temperature and normal air pressure
Fixing Component
LEGO elements
Environment Requirements
Normal Temperature and normal air pressure
Craft
ABS Compression Moulding
Size
145×145×13mm
Weight
60g
Matchable Robots
ER myCobot 280 M5
ER myCobot 280 Pi