Have you ever imagined you could have a little robot that does everything? Not those giant ones in the sci-fi movies but a compact yet versatile robot. I have! And we actually made it into reality. Introducing mechArm --- The most compact 6-Axis robot arm ideal for markers, designers & anyone who loves to create!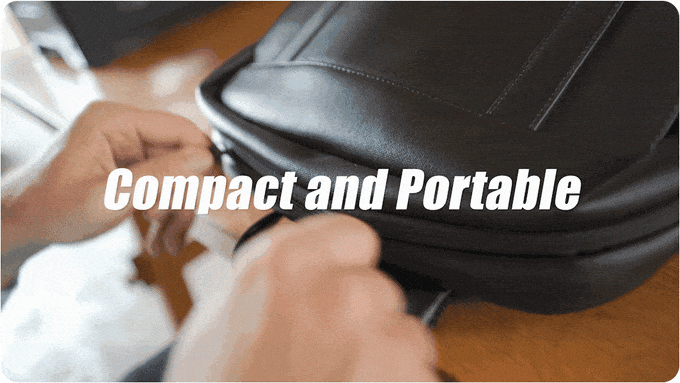 Small and delicate mechArm is born with a lightweight and compact body, open your bag, take out your mechArm and let it do the rest of the creative work.
Super lightweight, compact and powerful. Featuring a 6-axis design, mechArm offers 6 DOF highly precise motion control performance. With a built-in M5Stack-Basic chip, mechArm integrates IO port and LEGO Port,putting ideas within reach so that you can go beyond the impossible to realize your full creativity.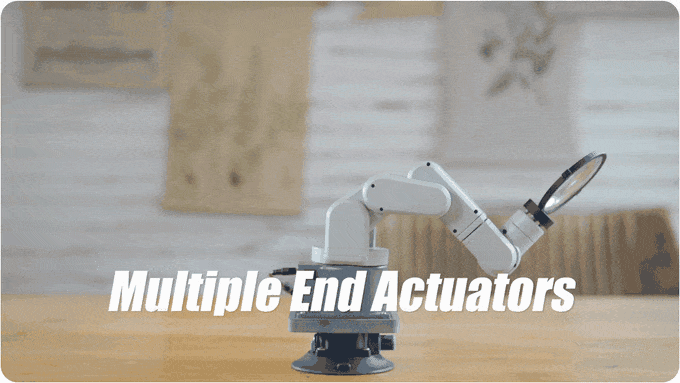 Capability Without Limits
Super versatile than you can imagine! Built for makers and designers to bring their ideas into reality, mechArm allows them to only focus on creativity. Picking and placing, playing Gomoku, drawing, voice control, visual tracking, laser engraving and more. The ability is only limited by your imagination.
Six degrees of freedom joint motion, 270mm radius of motion, to help achieve your ideal control.

M5 Stack

Practical Teaching

Drag&Teach

Lego

USB*4

JavaScript

Type-C
mechArm is equipped with complicated and intelligent configuration, which highly satisfies your demands of creative secondary developments.
Based on different kinds of applications, open-source to its interfaces and enables to achieve objects recognition, facial recognition, image recognition etc.
Developing in ROS the world's mainstream robot communication framework, you can control mechArm and conduct algorithm verificationin under a virtual environment, which reduces the requirements for the experimental environment and improves the experimental efficiency.
myStudio is a one-stop platform for mechArm.
The main functions of myStudio are: 1) Update the firmware; 2) Provide video tutorials on how to use the robot; 3) Provide maintenance and repair information (such as video tutorials, Q&A, etc.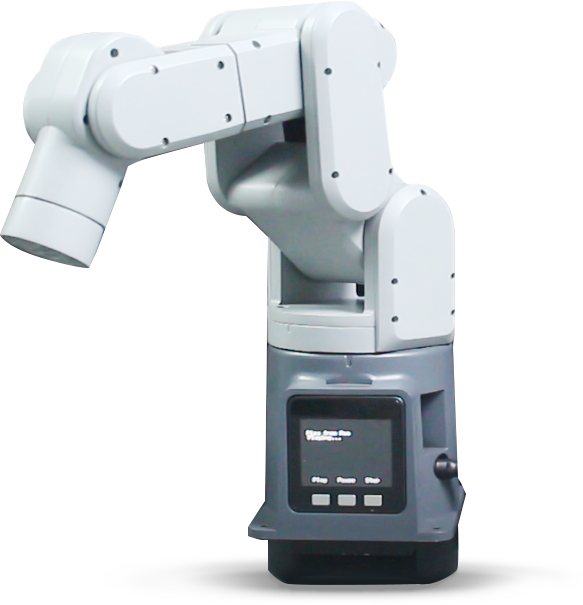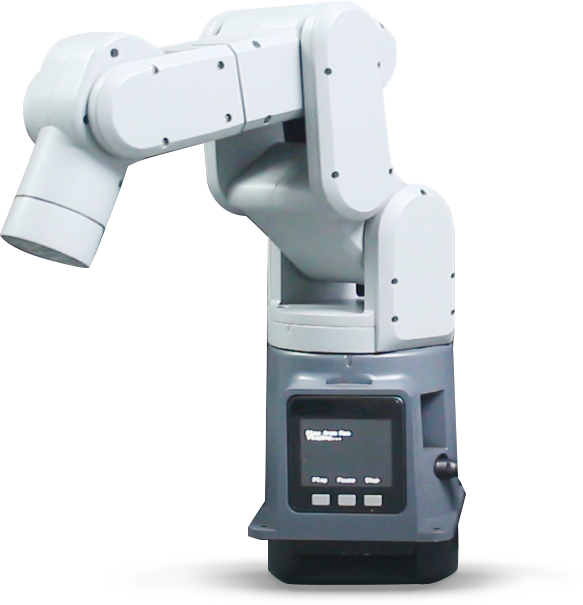 Robotic arm for sale: get it home with a discount for new customer