Product Features & Applications
Powered by Raspberry Pi 4B, paired with Elephant Robotics' customized Ubuntu Mate 20.04 OS, myArm 300 Pi offers a PC-like experience. No need for an external PC control; connect a monitor, keyboard, and mouse for easy use. Ideal for robotics education, control logic teaching, robot applications, and ROS simulation classes. A perfect assistant for 7-axis robotic arm learning and application.
myArm offers 7 degrees of freedom, surpassing 6-DOF robots, allowing movements as flexible as a human arm. With built-in interfaces, it supports advanced elbow joint posture changes. Ideal for practical teaching in robot posture research, motion path planning, redundancy management, kinematics, ROS development, robot application development, programming, and data processing.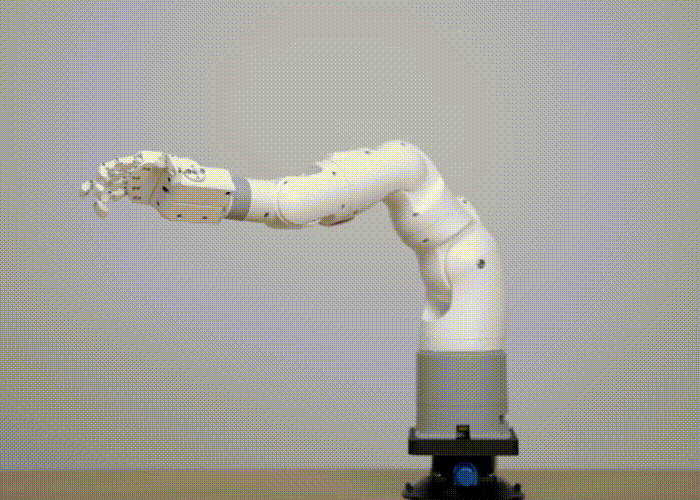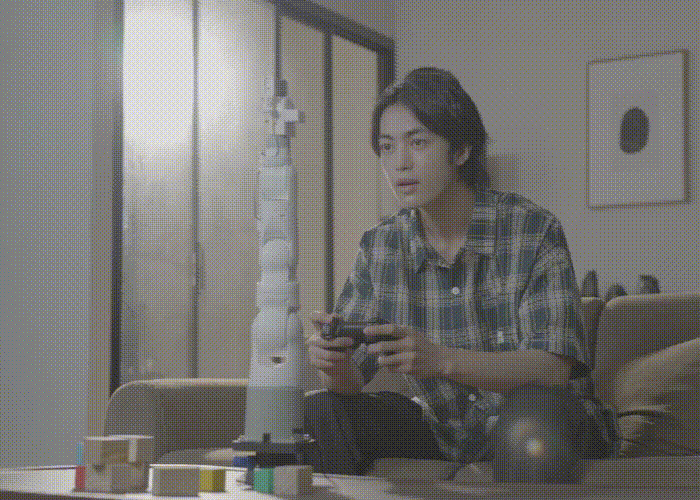 myArm robot is designed to be 100% compatible with myCobot accessories, ensuring perfect adaptability in structure installation and software control. It expands the application scenarios of the myArm robot. With almost 100% open hardware interfaces for Raspberry Pi 4B and M5Atom, users can pair it with personal Raspberry Pi 4B and M5Atom accessories for customized development.
myArm robotic arm supports integration with other upper-level machines, including PCs, industrial control terminals, and mobile AGV chassis, suitable for various application scenarios. It supports multiple connection control methods, both wired and wireless, meeting the needs of complex projects. Paired with different terminals, myArm can be used in various scenarios like robot application model displays, educational teaching kit displays, industrial 4.0 application displays, and composite robot application displays.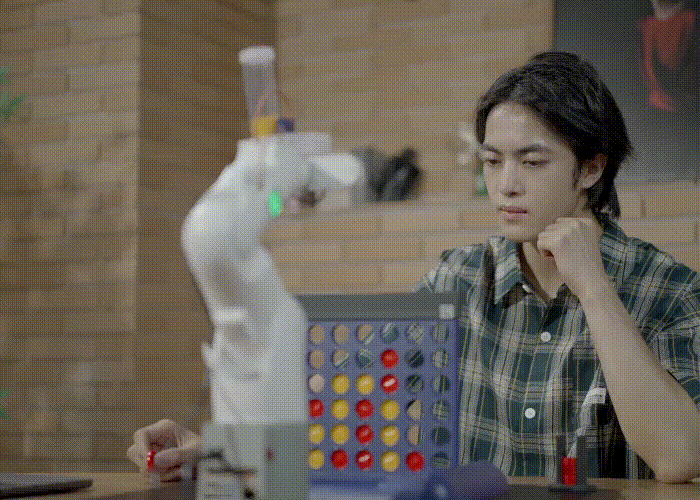 Raspberry Pi

Camera Support

APP Control

Drag&Teach

Gamepad control

ROS1

ROS2

MYBLOCKLY

GPIO

ROS

Practical Teaching
Robust product configuration meets your embedded development needs: button interaction, screen display, buzzer, IO interface. Everything you think of can be developed.
System developed over three years, it offers a near-desktop PC experience. The myArm system not only has built-in environments like ROS1/2 and Python but also features robot development software like VSCode, VNC, and SSH. No complicated configurations needed. It also offers automated update software, supporting one-click updates for the corresponding development environment. Simplifying the process makes robot applications easier.
CPU: 64-bit 1.5GHz 4Core (28nm)
GPU:Broadcom VideoCore vl@50OM
Offers myBlockly, a drag-and-drop programming software for beginners. With block-based programming and graphical debugging tools, even novices can easily control the robotic arm. Python 2/3 development environment supports various development driver libraries like OpenCV, QT, and pymycobot. It meets advanced development needs in robot control, image recognition, and frontend development.
Offers multi-version support for ROS1 and ROS2. With consistent extension support across versions, it provides RVIZ and MOVEIT demo cases under different versions, meeting users' in-depth development needs.
Mobile chassis + robotic arm development combo. Start collaborative robot projects at a low cost, including SLAM mapping, autonomous navigation, ROS development environment, 7-axis collaborative robot control, visual recognition, and inter-device communication.
A one-stop robotic application platform
myStudio provides various functions and tutorials for users, such as installation of robotic driver, robotic firmware updating, user mannul, video tutorials, etc.
Dozens of accessories like adaptive grippers, camera flanges, and suction pumps to help you fully unleash your creative ideas with myCobot.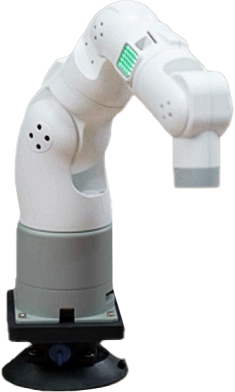 Bring it home with a discount for new customer