appearance is fully wrapped desigen
The optimal space-removing fin design concept that can be loaded into a backpack subverts the traditional link-type educational four-axis robotic arm.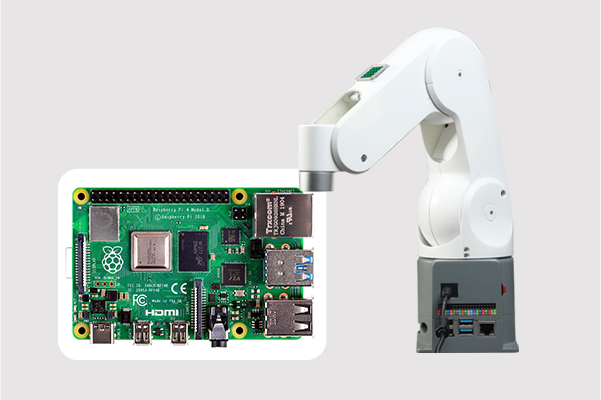 Embedded Raspberry Pi Ecology
Raspberry Pi 4B, 1.5GHz 4-core microprocessor, powerful AI computing power, infinite possibilities for development.
Built-in graphical programming Blockly
It is easy to get started and use, and the graphical programming language allows you to easily start the journey of using the robotic arm.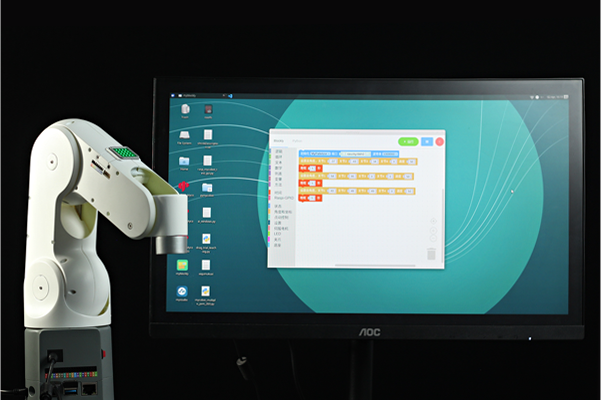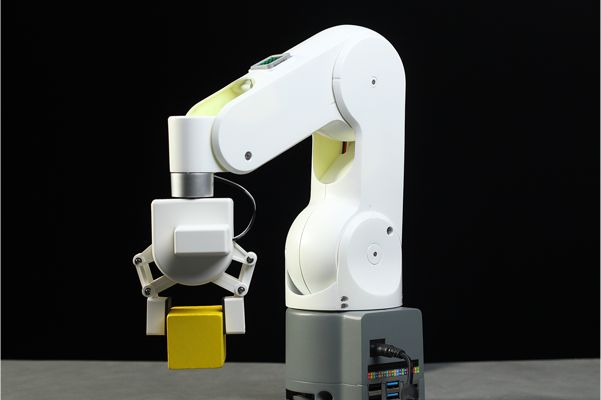 Compatible with all my series accessories
The patented Lego hole design is shared globally, and the my-series hardware ecological platform concept is implemented, and the end accessories are plug-and-play.
Four degrees of freedom joint motion, 260mm radius of motion, to help achieve your ideal control
Raspberry Pi

Practical Teaching

Drag&Teach

lego

USB*4

JavaScript

HDMI
myPalletizer is equipped with complicated and intelligent configuration, which highly satisfies your demands of creative secondary developments.
Based on different kinds of applications, open-source to its interfaces and enables to achieve objects recognition, facial recognition, image recognition etc.
Mainstream programming languages
We support Python, C++, C#, etc.
Developing in ROS - the world's mainstream robot communication framework, you can control myPalletizer and conduct algorithm verificationin under a virtual environment, which reduces the requirements for the experimental environment and improves the experimental efficiency.
myPalletizer 260 Pi Unboxing
myStudio is a one-stop platform for myPalletizer.
The main functions of myStudio are: 1) Update the firmware; 2) Provide video tutorials on how to use the robot; 3) Provide maintenance and repair information (such as video tutorials, Q&A, etc.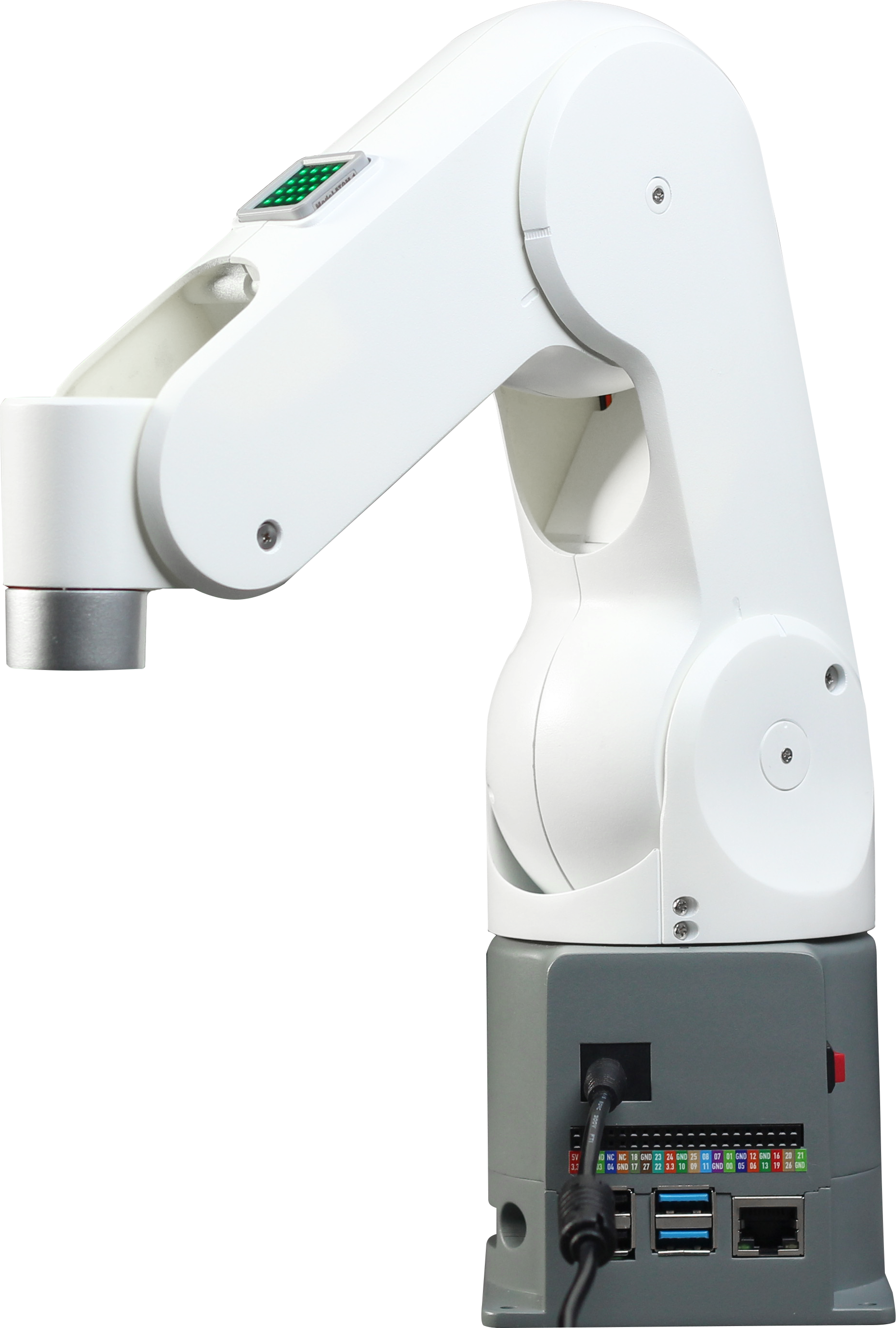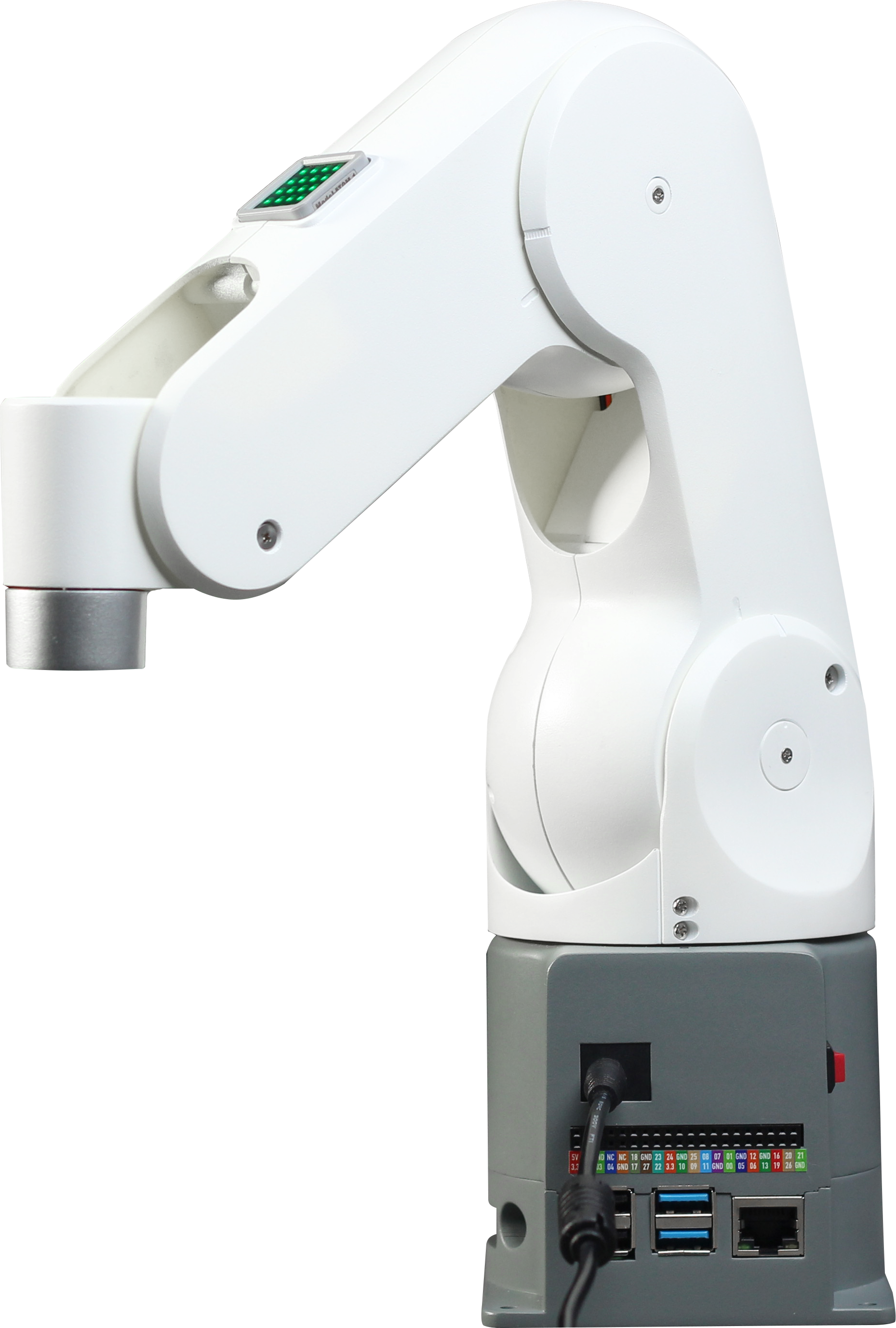 Robotic arm for sale: get it home with a discount for new customer