ER myCobot 280 For Arduino
ARDUINO
Educational
ROBOT

myCobot 280 for Arduino is a one of sub products in myCobot 280 robotic arm series. Brained on M5STACK-ATOM ESP32, myCobot 280 for Arduino supports various development boards such as ARDUINO MKR WIFI1010, MEGA2560, UNO and so on. Besides, there is a one-stop platform called myStudio where you flash the firmware to the latest version, making secondary developments easy and swift.
Inserted with MKRWIFI1010 \ MEGA2560 board, myCobot 280 for Arduino supports python2 / 3 driver library, ROS development, RVIZ simulation and MOVEIT interface development after flashing official firmwares. It can control the robot arm effectively and verify the algorithm virtually, which swipes out the barriers for the experimental environment and improves the experimenting efficiency.
Equipped with Arduino hardware interfaces, dozens of end effectors, and LEGO interfaces at the end, myCobot 280 for Arduino is able to connect various sensors to realize color recognition and tracking, QR code & gesture recognition, voice broadcasting, etc., so that you can build a perfect programming environment for ER myCobot 280 for Arduino from scratch.

Arduino

ROS Development

Open-source

Rich Sensors

Technical Support

Practical Course

LEGO Compatible
Solid configurations completes your embedded development demands, key interaction, screen display, buzzer, IO interface, whatever you think can be developed.
Arduino is an open-source electronic prototype platform with flexible, hands-on hardware and software. The system is designed for designers, craftsmen, hobbies, and people interested in developing interactive devices or interactive development.
myCobot280 series robotic arm can be equipped with a variety of end effectors, such as adaptive gripper, camera flange, suction pump, mobile phone holder etc., which can quickly build the application scene of manipulator.
We support the Arduino system by default, and provides product corresponding drive library files. If you want to program by the mainstream programming platform such as Python or MyBlockly and ROS, you're supposed to flash official firmwares or develop firmwares by yourself.
Compatible With Multi Systems
Arduino IDE can be developed with Windows, Mac OS, Linux and other systems, which greatly enriches the extended development attributes.
If your development board supports dual serial port, by flashing official firmware and installing the ROS, it's able to simplify the complex motion control of 6 degree of freedom movements via Ubuntu18.04 system.
Built-in Inverse Kinematics
With an internal integrated kinematics algorithm, you can apply a variety of interfaces such as angle, Potential value, coordinates, to greatly meet various control requirements.
Abundant Learning Courses
Base on Arduino courses, the content is shallow to depth, bring you to a fabulous robotics world with ease.
myCobot 280 FOR Arduino Unboxing
Dozens of accessories, such as adaptive grippers, camera flanges, suction pumps, etc., helping users to play to the creative ideas of myCobot.
myStudio is a one-stop platform for myCobot.
The main functions of myStudio are: 1) Update the firmware; 2) Provide video tutorials on how to use the robot; 3) Provide maintenance and repair information (such as video tutorials, Q&A, etc.).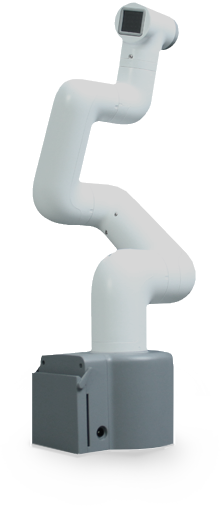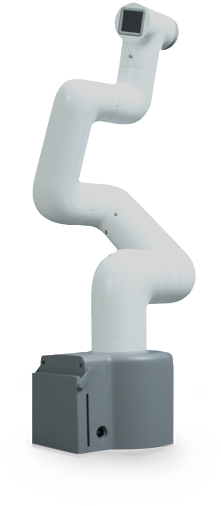 ER myCobot 280 For Arduino
Bring it home with a discount for new customer