Artificial Intelligence 3DKit
Artificial intelligence education platform
AI Suite 3D Edition, coupled with a 3D camera for three-dimensional recognition and positioning, eliminating the need for complex calibration. It features four recognition algorithms and two major applications. The open-source code is based on the Python platform, enabling mechanical arm control through development software. It's user-friendly, facilitating rapid entry into the fundamentals of artificial intelligence, inspiring innovative thinking, and promoting open-source creative culture.
key application scenarios
The 3D camera can almost meet your grabbing needs for most scenarios, with intelligent and unordered grasping support.
Compatible for 2 types of end effectors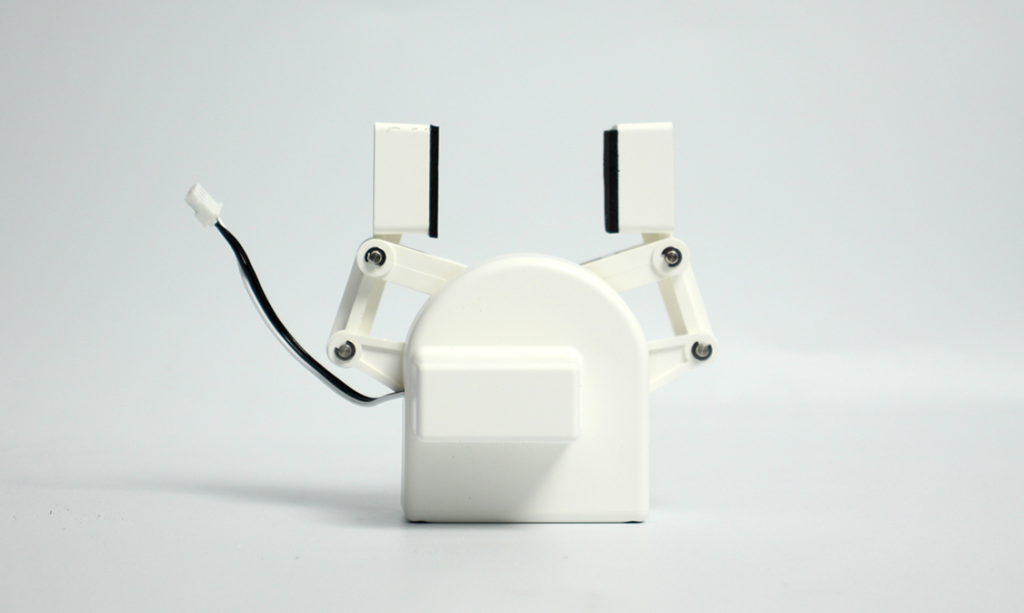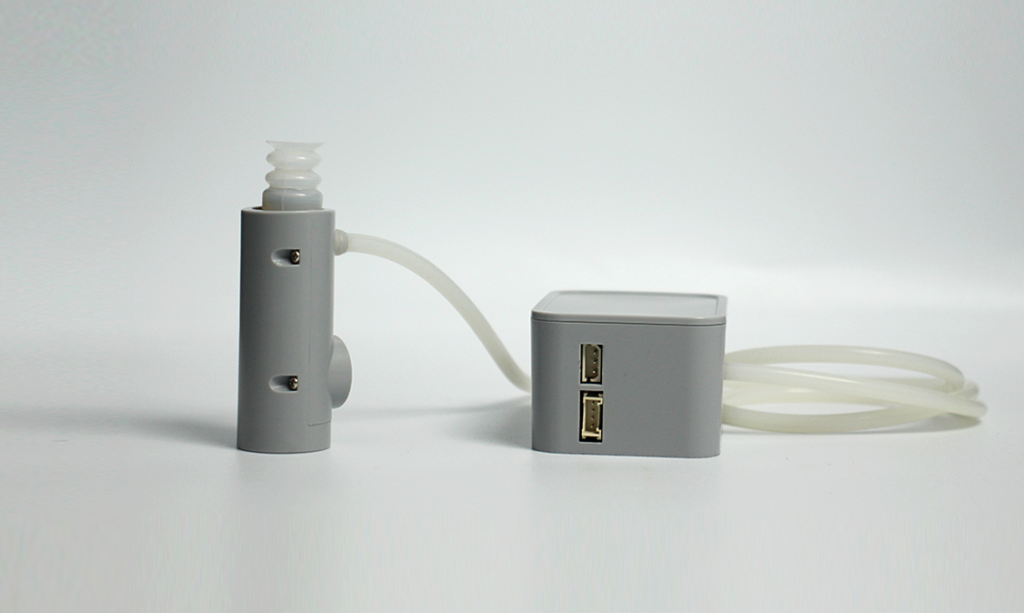 myCobot Vertical Vacuum Pump V2.0
1.Cylindrical Building Blocks 2.Rectangular Building Blocks 3.myCobot Vertical Vacuum Pump V2.0
4.myCobot Adaptive Gripper
5.YOLOv8 Stickers
6.LEGO Plugin
7.Vacuum Pump Connection Cable 8.Parts Kit
9.Acrylic Base Plate
10.Camera Profile
11.Robotic Arm Base
12.3D Camera
13.Type-C Data Cable
14.Black and White Magic Stickers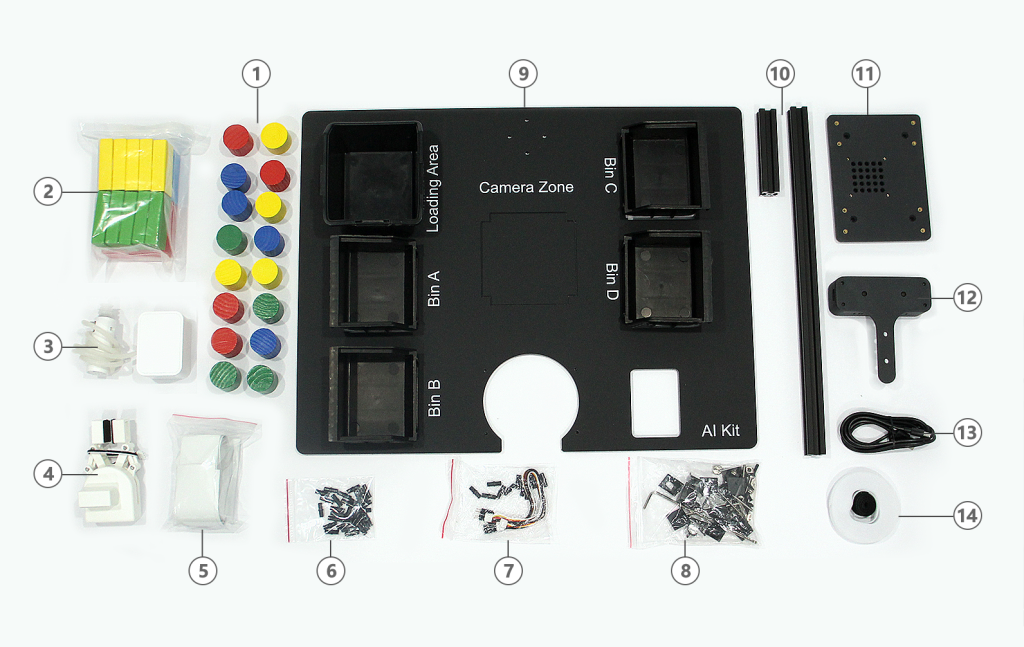 The Artificial Intelligence Kit 2023 supports visual software operation, provides customized and simple operation methods. Users can quickly start the artificial intelligence learning journey.