Founded in 2016 in Shenzhen, China, Elephant Robotics Technology Co., Ltd. is a Chinese high-tech enterprise that focuses on robot research and development, platform software development, and intelligent manufacturing services. The core team is composed of patriotic individuals who have studied abroad in countries such as the United Kingdom, the United States, and Australia. Currently, Elephant Robotics' products and solutions have been widely used in multiple fields, including industry, commerce, education, and have been recognized by many enterprises.
Since our establishment, Elephant Robotics has established a foundation for an international vision and independent research and development. We were incubated by the global hardware incubator HAX and have successively received first-tier funding from Cloud Angel, SOSV, Orient Securities, Shenzhen Venture Capital, ZhenFund, and other top-level funds, which has greatly promoted our rapid growth in the global market. Our vision, "Enjoy Robots World," focuses on enhancing both the joy of life and work efficiency. We have independently developed a range of robot products, including bionic robots such as MarsCat and metaCat, collaborative robots such as myCobot, myPalletizer, myAGV, mechArm, and ultraArm, as well as professional collaborative robots such as the P/C and myCobot Pro.
In recent years, we found that a single cobot arm is no longer sufficient to meet the needs of the education industry. As a result, they have continued to introduce the AI Kit and Compound Robot Kit. In 2023, in order to provide more comprehensive support for the education industry, we launched the Robotics Education Solution, an integrated solution suitable for universities and laboratories.
We are happy to work and share creative vision with our distinguished partners.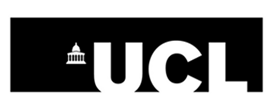 Are you struggling about how to get started with automation?
With the feature of safety, collaboration and flexibility, products of Elephant Robotics can help you increase productivity and competitiveness in various fileds.