myCobot 320 Pi is a product belonging to the "myCobot 320 series". It uses a Raspberry Pi microprocessor and embedded RoboFlow visual programming software. It is a machine "assistant" developed by Elephant Robotics for makers and researchers. The myCobot 320 Pi has a weight of 3kg, a load of 1kg, and a working radius of 320mm. The volume is relatively small but powerful. It is easy to operate, can work in collaboration with people, and work safely. It has three advantages: ease of use, safety and economy, and it is a cost-effective choice.
myCobot 320 Pi, like myCobot 320 M5, is a productivity tool and an expansion tool for imagination. It can be used with a variety of end effectors to adapt to a variety of application scenarios, such as scientific research, education scenarios, display scenarios, etc. The current customer feedback is excellent .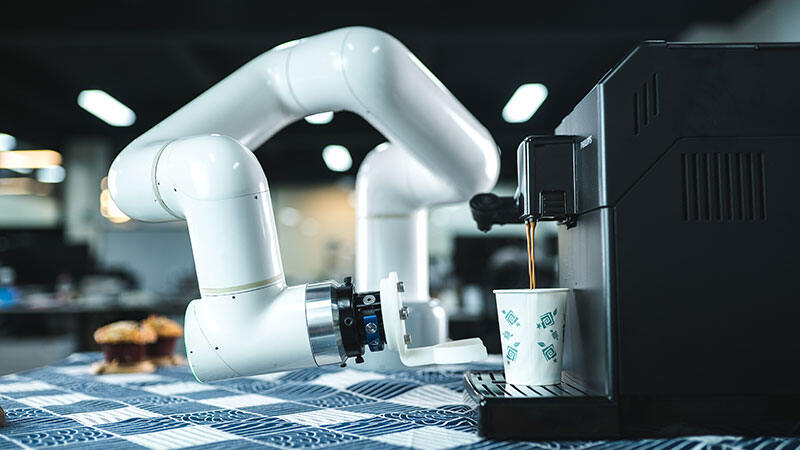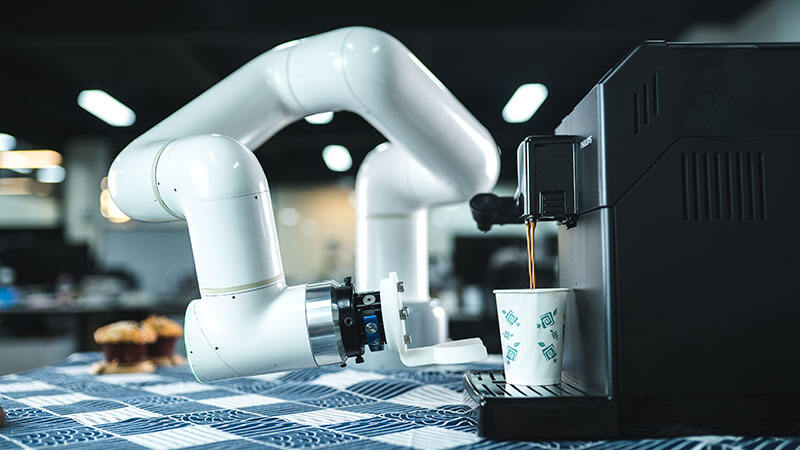 Smart barista to enlarge your business, can be applied in various commercial scenarios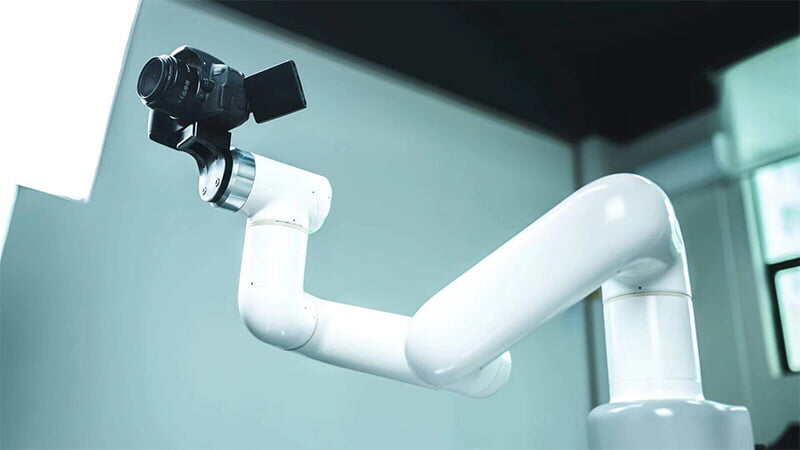 Perfect helper in photographic studio, much more accurate and stable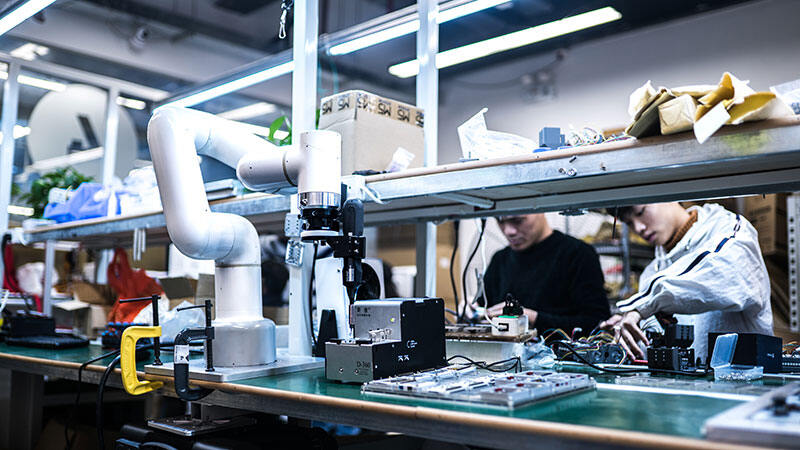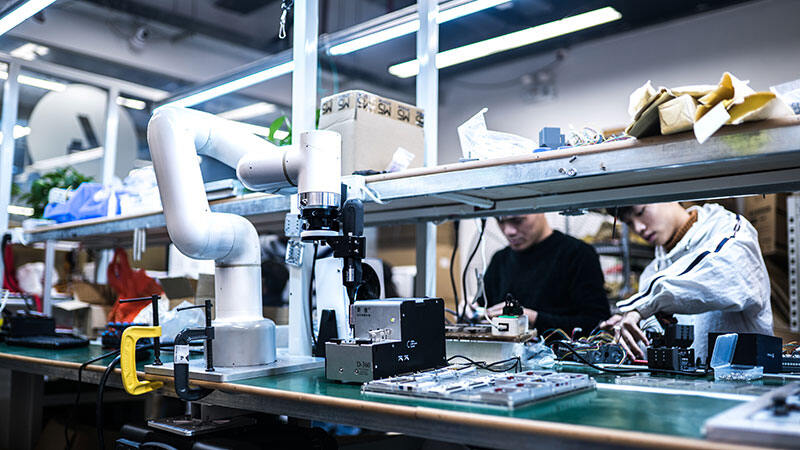 Replace repetitive work, produce efficiently, create more value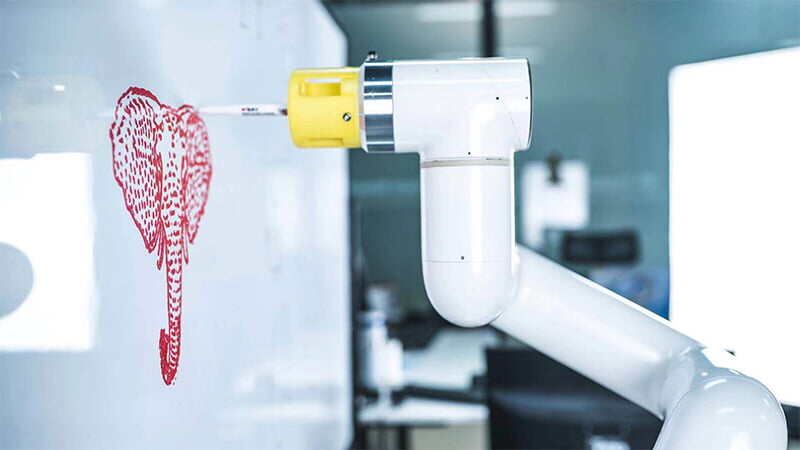 Continuously print out photos, the perfect combination of artistic creation and robot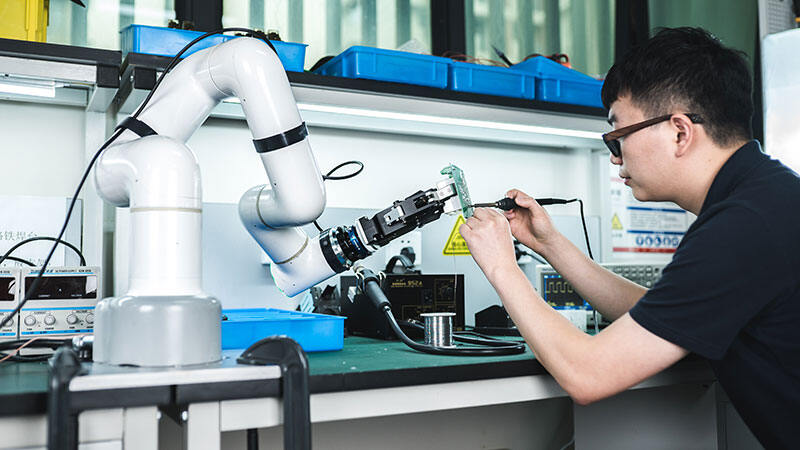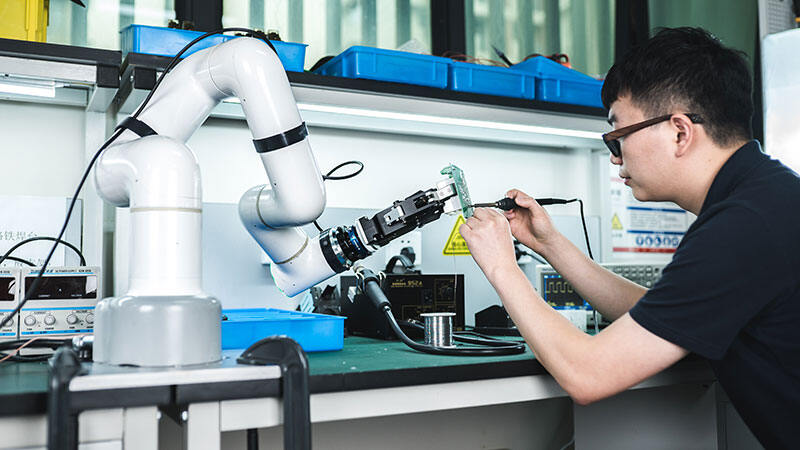 Helpful assistant in workshop, human and robot collaboration, infinite creativity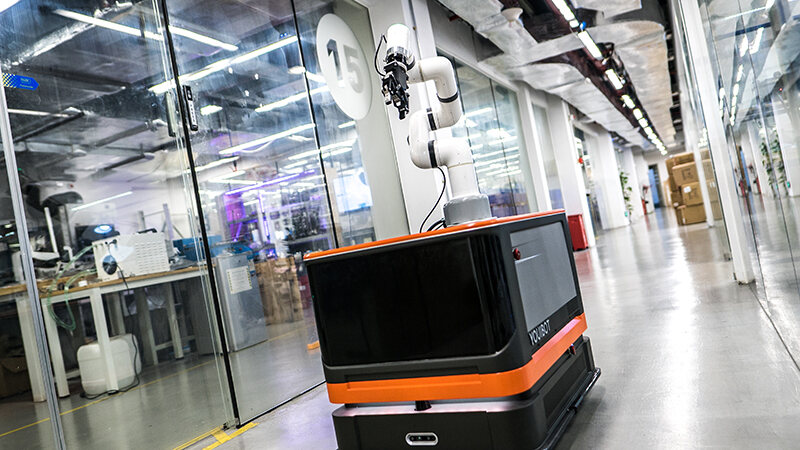 Compact All-In-One design, super fit in AGV solutions, much more flexible
6-axis collaborative robot

Embedded Raspberry Pi ecology, unlimited development possibilities
Raspberry Pi 4B, 1.5GHz 4-core microprocessor, running on Debian/Ubuntu platform.
Support 4 USB, 2 HDMI, standardized GPIO interface, TF card pluggable.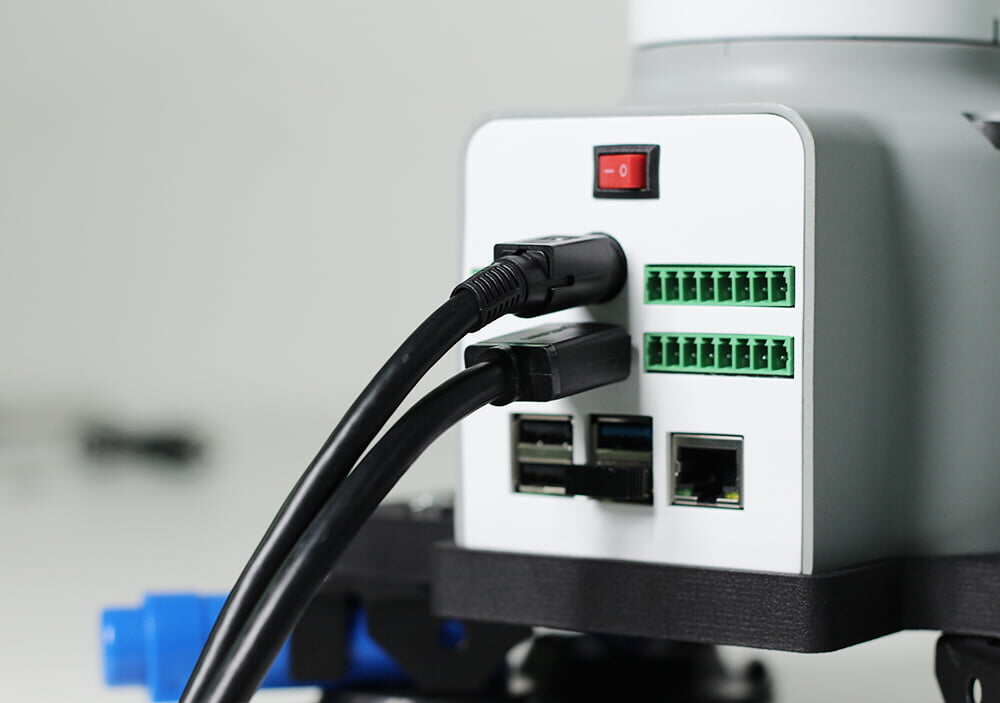 High configuration, powerful performance
The use of brushless DC servos can achieve a repeat positioning accuracy of ±0.5mm.

The base and the end are equipped with installation interfaces, which are suitable for the development of various peripheral products and equipment

Easy to operate, open source and easy to use
Drag to teach, users can quickly get started.

Support development systems such as ROS/moveIt and RoboFlow operating software independently developed by Elephant Robotics.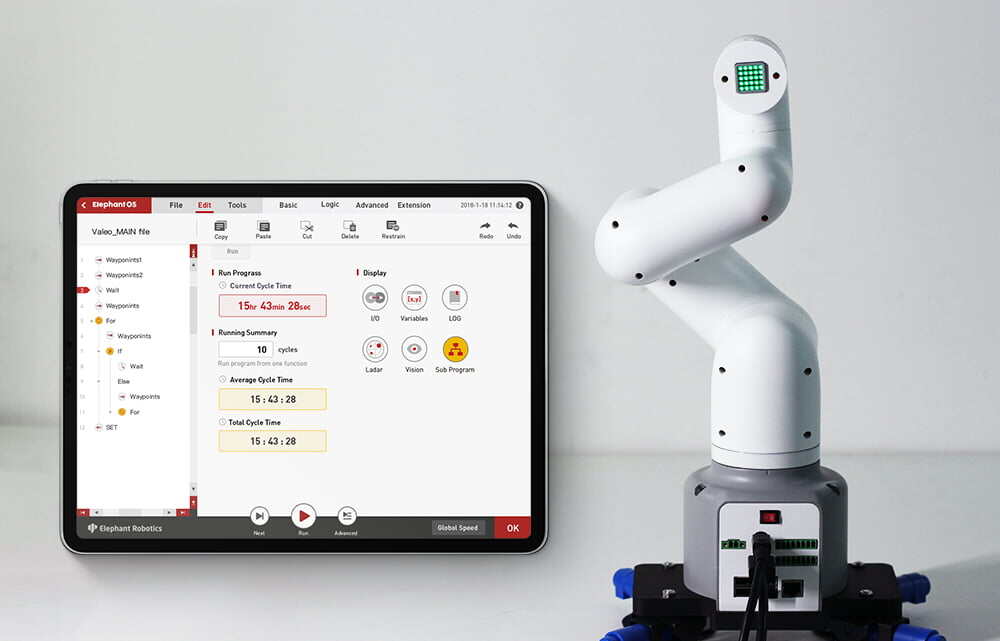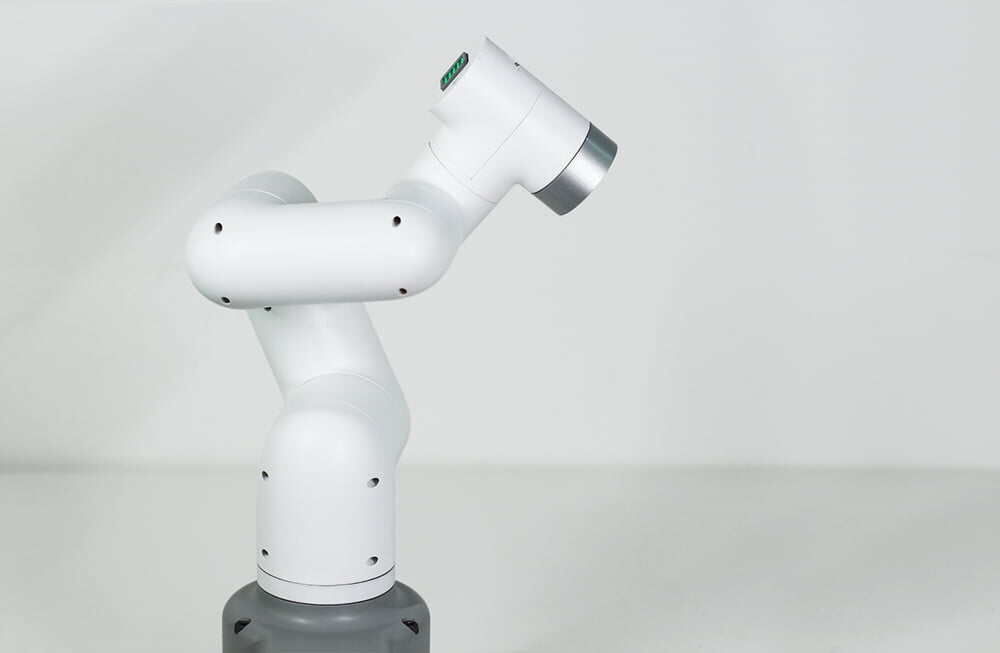 Integrated design, safe collaborative operation
The exquisite structural design makes it possible to make full use of the space and perfectly blend into the actual environment.

Equipped with the anti-collision detection function based on the accurate dynamic model, so that it can work safely with people.

Economical and applicable, super cost-effective
The standard 8-hour work system can replace repetitive and standard work.

Cost effective for reducing costs and increasing efficiency for scientific research that requires high performance and low cost.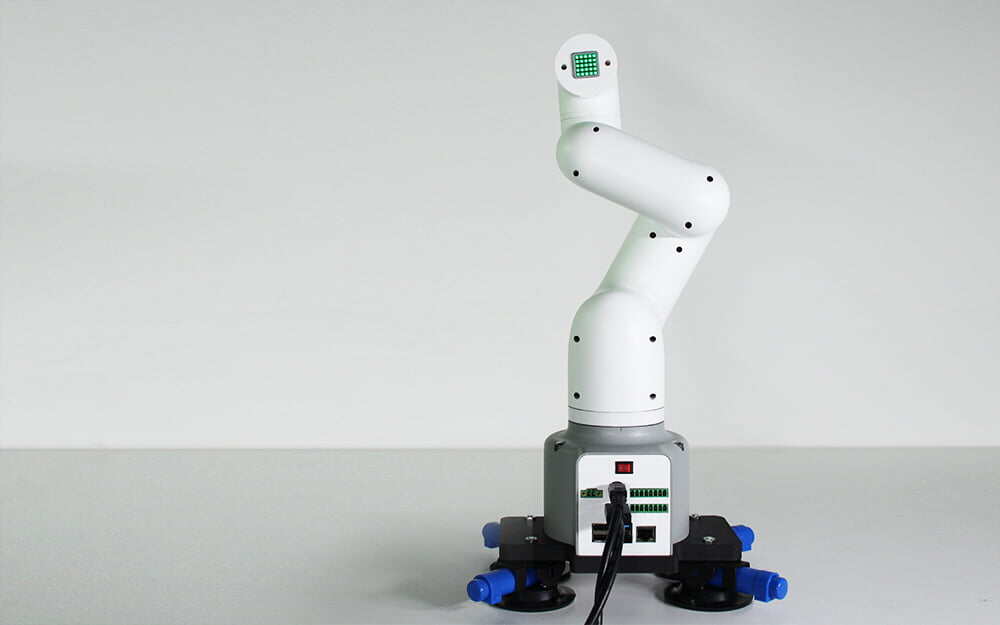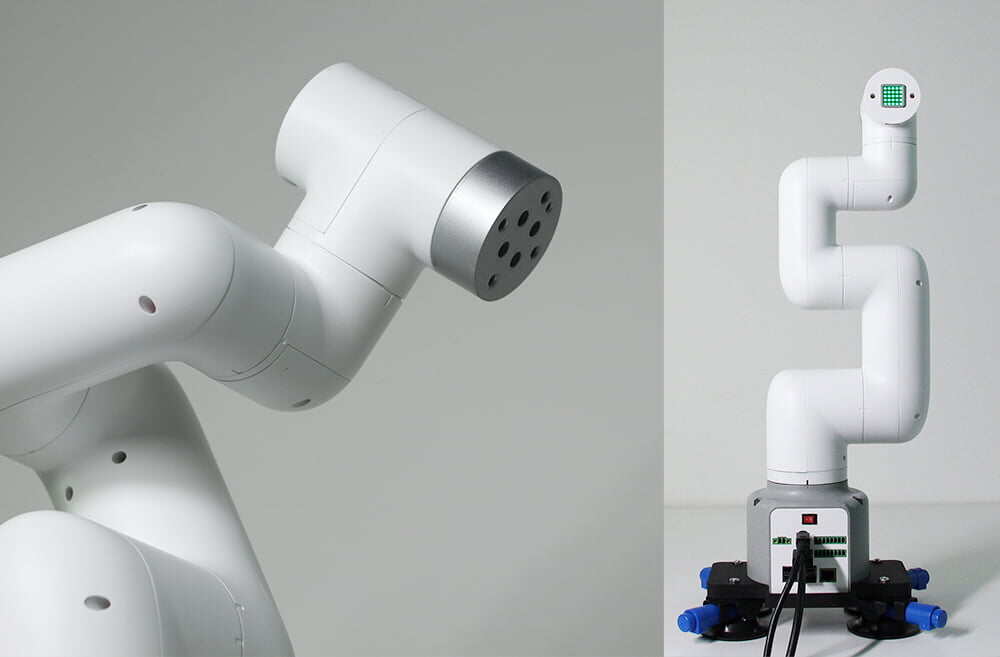 Integrated design, the overall structure is compact, and the net weight is 3kg.

Modular design, few spare parts, low maintenance cost, quick disassembly and replacement.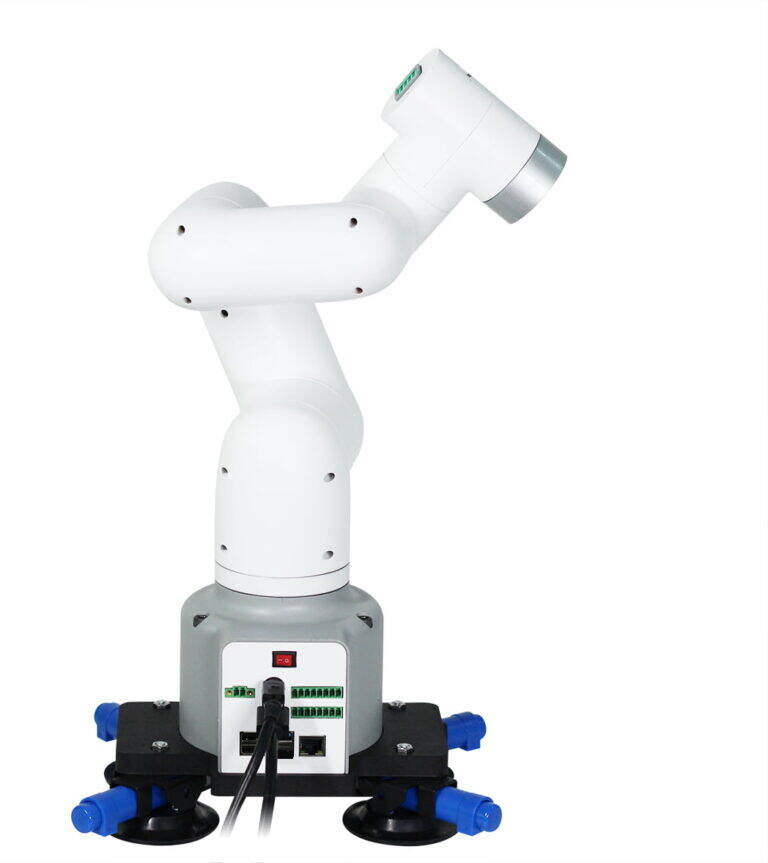 Robot arm parameter
Electric parameter
Software
Robot arm parameter
model
myCobot 320-Pi
payload
1kg
weight
3kg
reach
320mm
repeatability
±0.5mm
DOF
6
Joints range
J1 +/- 170°;
J2 +/- 160°;
J3 +/- 160°;
J4 +/- 160°;
J5 +/- 170°;
J6 +/- 175°;
Power supply
24V,5A
Communication
Type-C
Working Condition
0~50°C
Electric parameter
Software
myStudio is a one-stop platform for robots of myRobot/myCobot.
The main functions of myStudio are: 1) Update the firmware; 2) Provide video tutorials on how to use the robot; 3) Provide maintenance and repair information (such as video tutorials, Q&A, etc.).
Elephant Robotics are targeted at robotic collaboration applications, making "my-series" product line.


This manual describes the precautions for proper installation and use of myCobot.

MyCobot 320 Pi Product Brochure
Related introductions of Product Feature

RoboFlow Operation and Programming Manual
This manual describes the issues to be aware of when operating and programming a Robot.
Detailed video tutorials could help you easily start the journey of using collaborative robots!
We look forward to communicating with you.
We are happy to work and share creative vision with international partners such as:






For information about myCobot 320 Pi or to book myCobot 320 Pi, please leave your contact information and
we will contact you as soon as possible