myCobot Pro-600 is designed to alternative repetitive labor force, which can be college education and commercial use. myCobot pro 600 is a reliable lightweight collaborative robot, developed by Elephant Robotics with a mini and all-in-one design.

With a dead weight of 8.8 kg , a payload of 2kg , and a working radius of 600mm. myCobot pro-600 is portable but powerful, easy to use, and super cost-effective. It has three main advantages of simplicity, safety and economy as the best choice for automated production. Deployed on the production line fast, myCobot Pro-600 reduces much costs and increases working efficiency for enterprises.
myCobot Pro-600 can be applied in commercial scenarios, scientific research, education scenarios, medical scenarios, showing case scenarios and etc. At present, we have received remarkable feedbacks from our customers, including Global 500 Companies, famous universities and institutions.
Commercial
Robot Cafe
Paper loading
Testing

Medical treatment
Tool handling and Screen holding
Repetitive scanning work
Light industry
Simple metal connecting rod bending, handling, loading and unloading
Loading and unloading of stamping baffles
PCBA board loading and unloading

Education
Robot vocational education platform
Research and development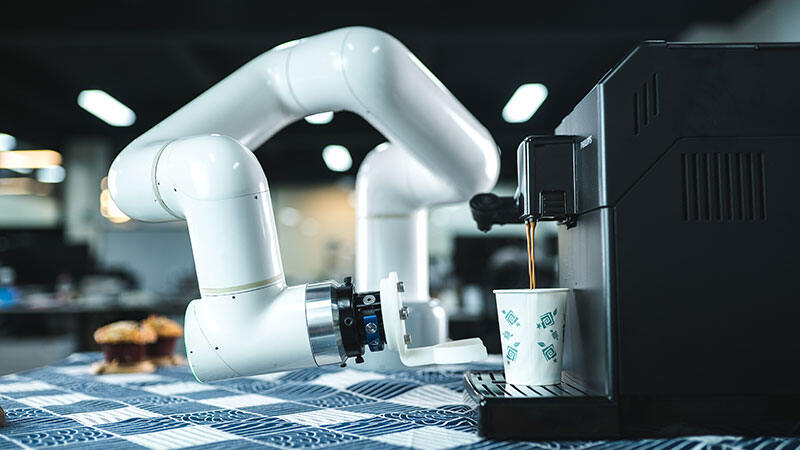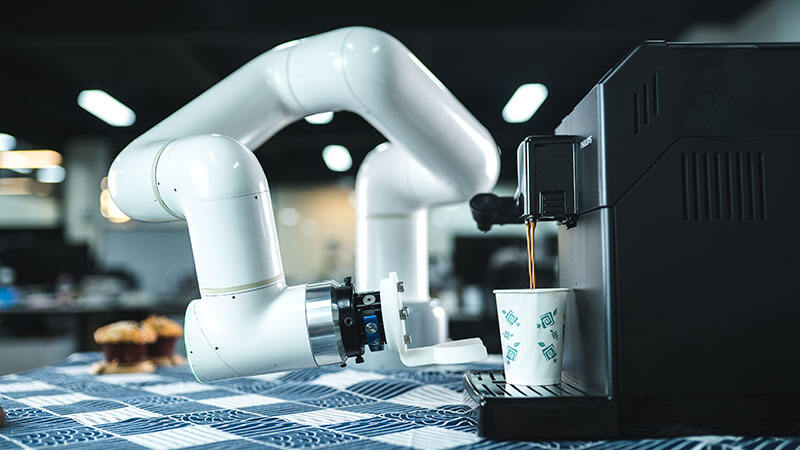 Smart barista to enlarge your business, can be applied in various commercial scenarios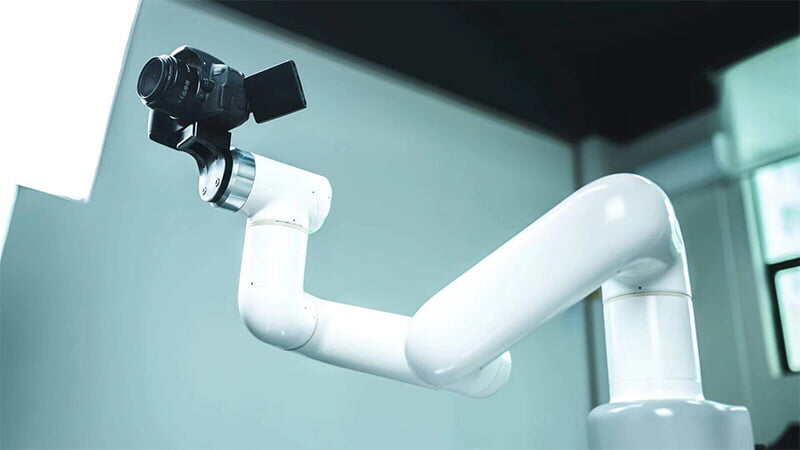 Perfect helper in photographic studio, much more accurate and stable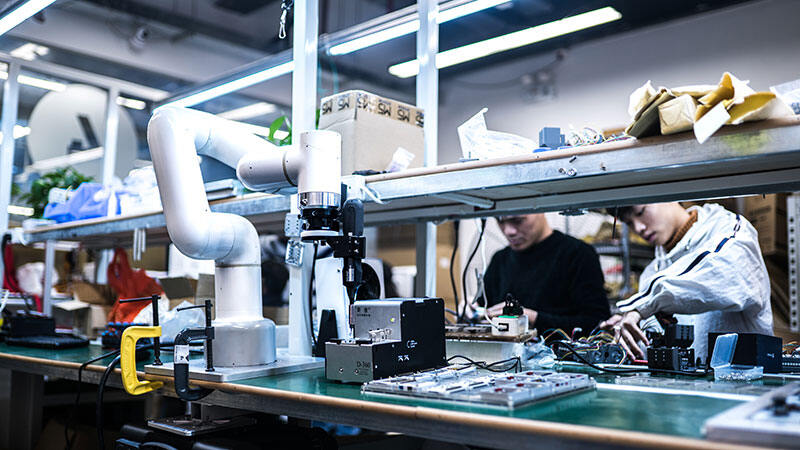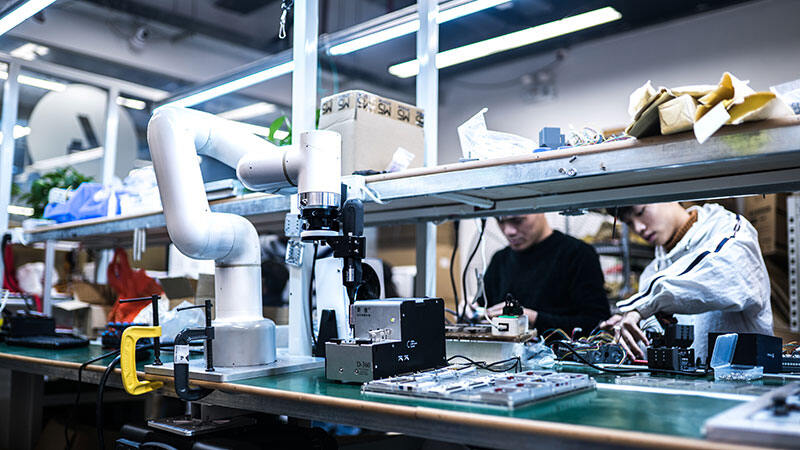 Replace repetitive work, produce efficiently, create more value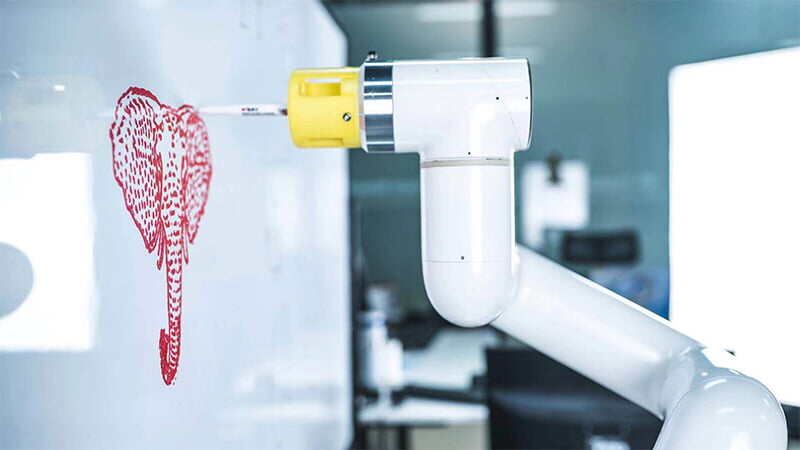 Continuously print out photos, the perfect combination of artistic creation and robot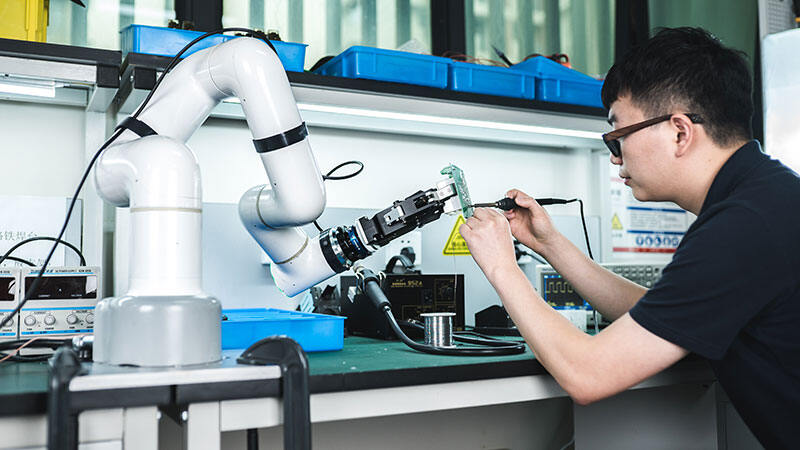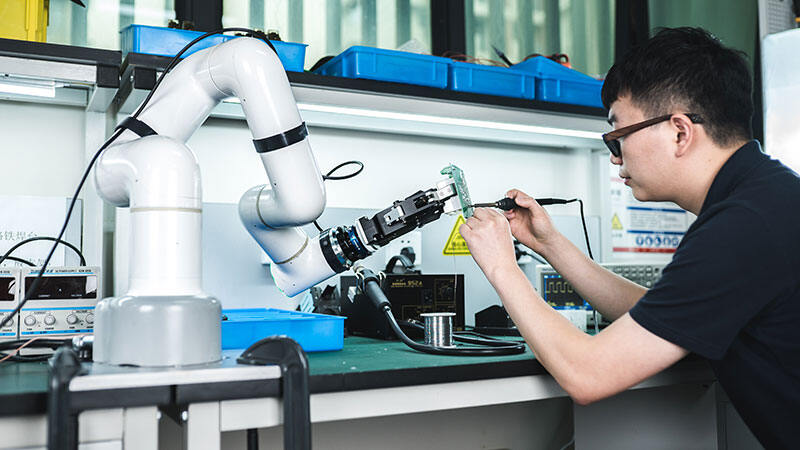 Helpful assistant in workshop, human and robot collaboration, infinite creativity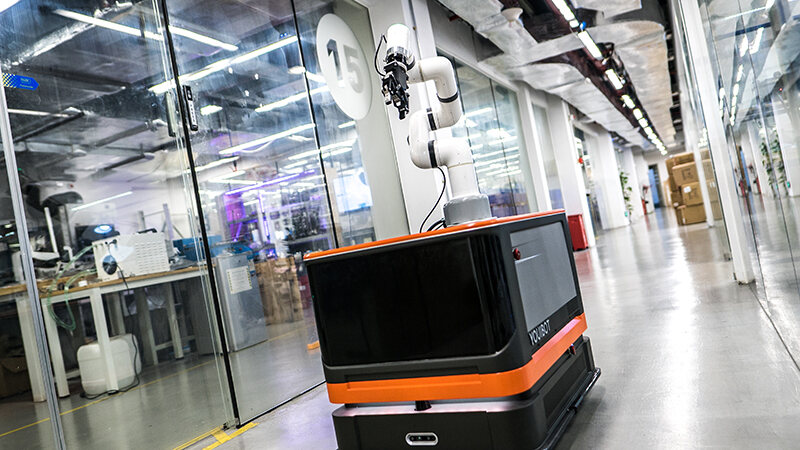 Compact All-In-One design, super fit in AGV solutions, much more flexible
6-axis collaborative robot

All-in-one design & collaborative operation in safe
The all-in-one design helps make full use of the working space and perfectly integrate into the production environment.
The anti-collision detection function based on the precise dynamic model enables it to work well with workers.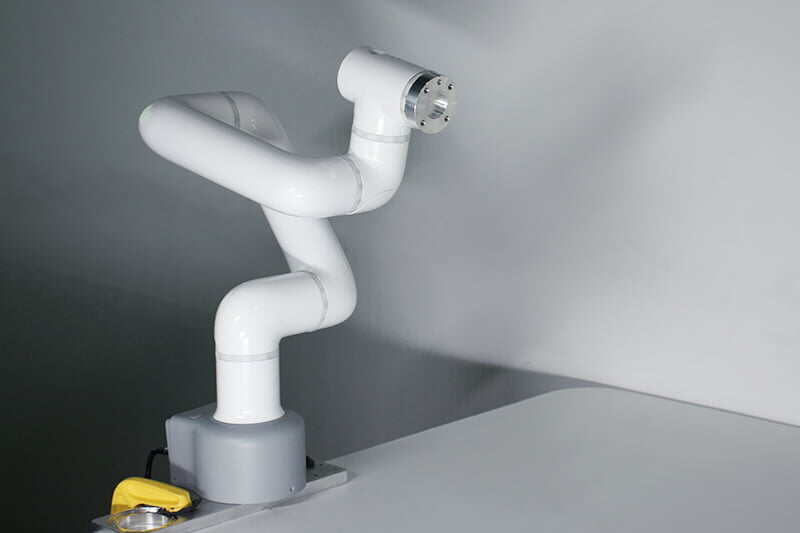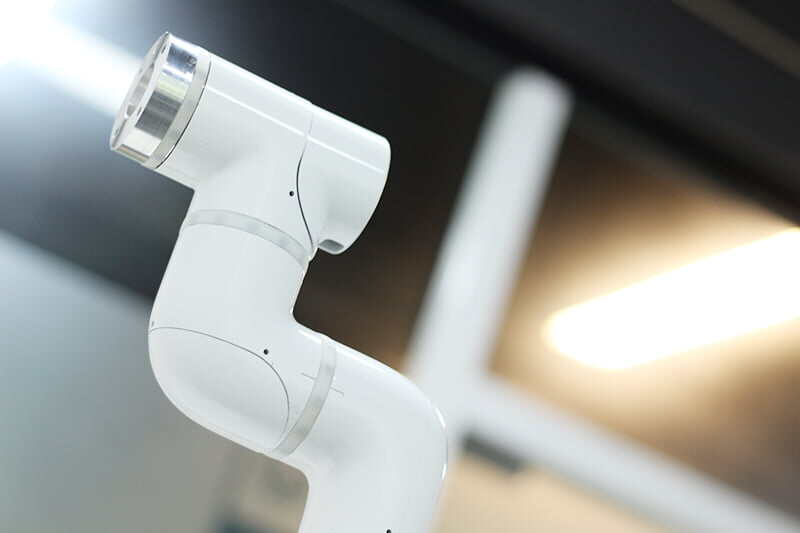 Excellent performance & Always reliable
Adopting harmonic reducer + servo motor, high-performance commercial light industrial manipulator.
The structure is exquisite, convenient to carry, easy to install, and can be plug and play.

Roboflow operating system independently developed and easy to use
Support ROS/Python and other development systems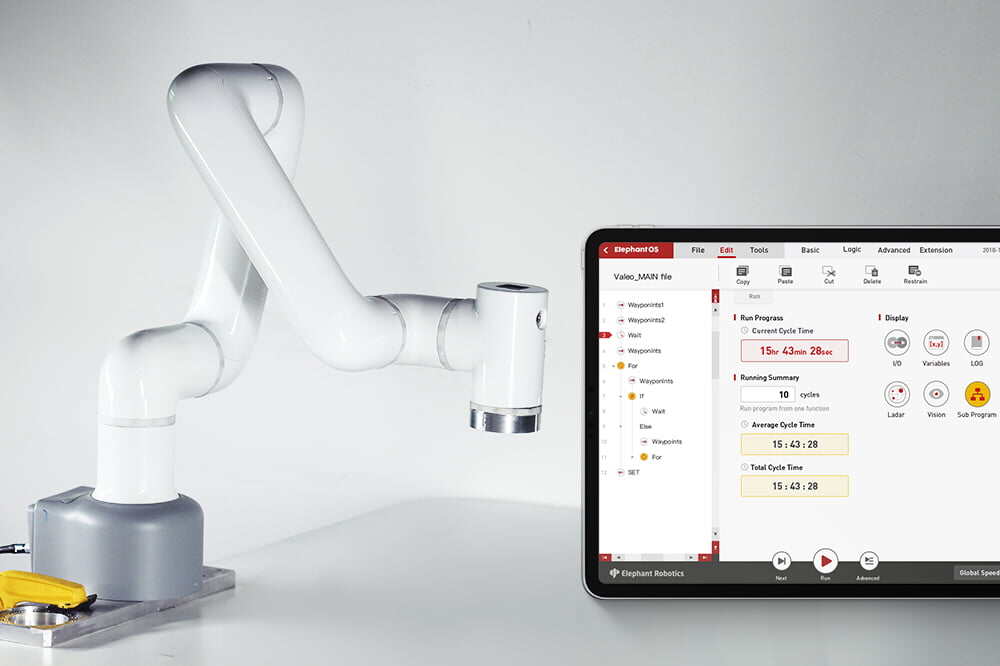 Ultra-high cost performance, effectively reducing costs and increasing efficiency for enterprises.
Basic parameters
Electronic parameters
Motor parameters
Basic parameters
model
myCobot pro-600
payload
2kg
weight
8.8 kg
Working radius
600 mm
Repeatability
± 0.5 mm
DOF
6
Joints range
J1 +/- 180°;
J2 -270~90°;
J3 +/- 150°;
J4 -260~80°;
J5 +/- 168°;
J6 +/- 174°;
Power input
AC100-240V ,50/60HZ
IP level
IP42
Operating temperature
0 – 50 ℃
Material
Material Aluminum alloy, plastic, rubber
Electronic parameters
Motor parameters
myStudio is a one-stop platform for robots of myRobot/myCobot.
The main functions of myStudio are: 1) Update the firmware; 2) Provide video tutorials on how to use the robot; 3) Provide maintenance and repair information (such as video tutorials, Q&A, etc.).
Elephant Robotics are targeted at robotic collaboration applications, making "my-series" product line.


This manual describes the precautions for proper installation and use of myCobot.

MyCobot Pro 600 Product Brochure
Related introductions of Product Feature

RoboFlow Operation and Programming Manual
This manual describes the issues to be aware of when operating and programming a Robot.
Detailed video tutorials could help you easily start the journey of using collaborative robots!
We look forward to communicating with you.
We are happy to work and share creative vision with international partners such as:






For information about myCobot Pro or to book myCobot Pro, please leave your contact information and
we will contact you as soon as possible