Artificial intelligence education platform
The myCobot 320 AI Kit 2023 edition is an entry-level AI package that integrates positioning, automatic sorting, and object grasping modules. It features 5 major visual recognition algorithms, 7 application scenarios, and 2 gripping methods. With a maximum payload of 1kg, it is compatible with M5 and PI adapters for versatile robotic arm compatibility. It offers 8 learning points and supports visualization software.

Built on the Python platform, it allows for software development to control the robotic arm. It is user-friendly and enables quick learning of AI fundamentals, inspiring innovative thinking and embracing open-source creative culture.
major application scenarios
AI kit has 5 built-in main visual recognition algorithms and users can use different colored wooden blocks and different shaped cards for the recognition function. Also, users can use 4 types of QR CODE recognition to learn the relationship between 2D and 3D. Feature point recognition helps users learn to understand image segmentation and features and learn YOLOv5 algorithm quickly.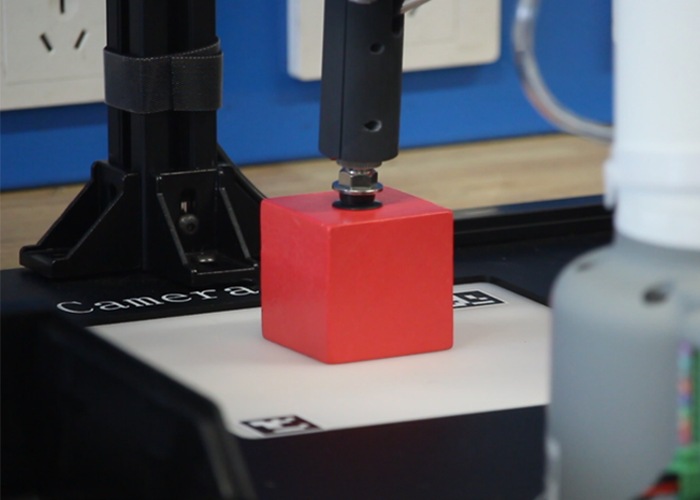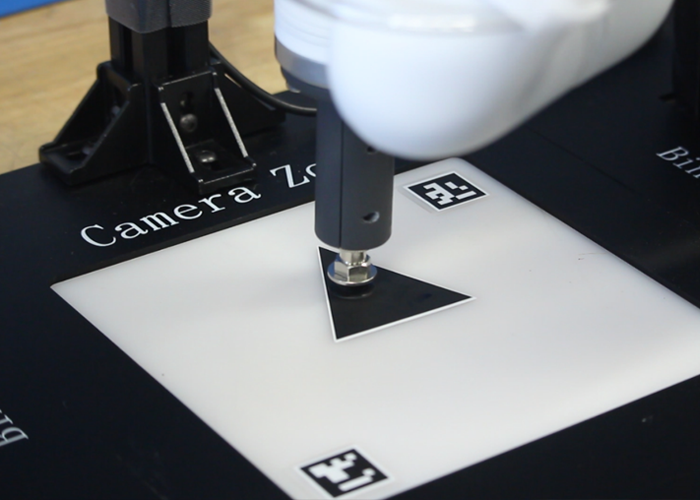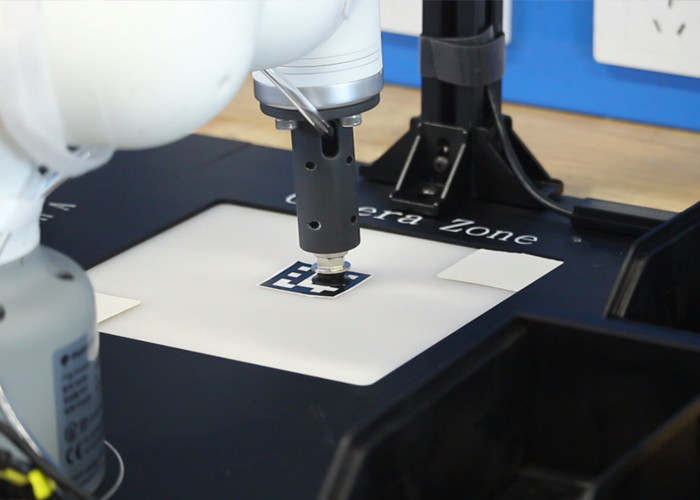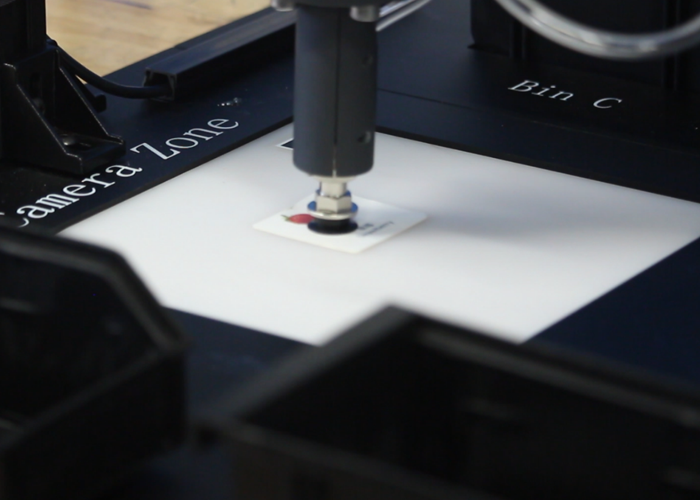 Feature Point Recognition
Compatible for 2 types of end effectors
myCobot Pro adaptive gripper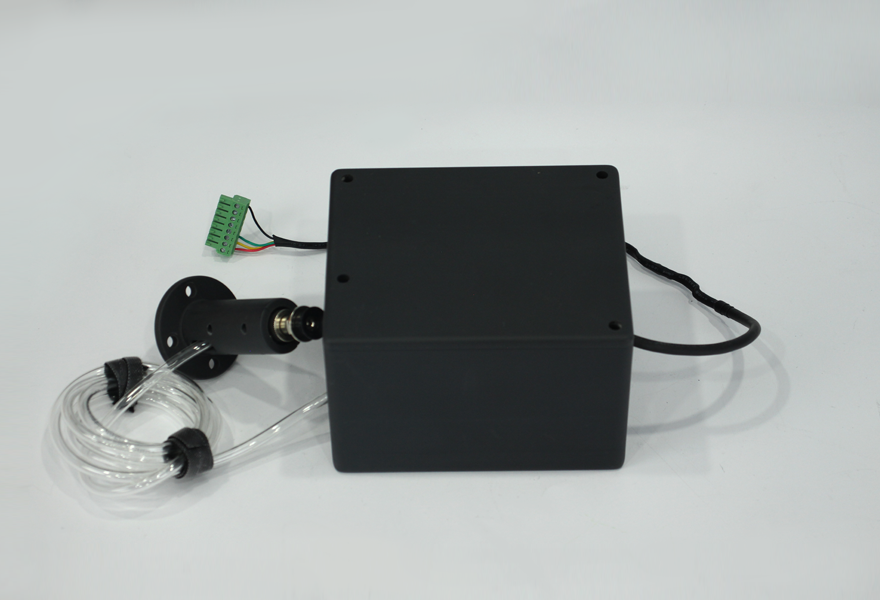 myCobot Pro Single-Head Suction Pump
Vision education kit What can you learn?
OpenCV
Python
ROS
Inverse kinematics
Hand-eye calibration
Robot vision
Robot control principle
End-effector use
1. Material box
2. Fruit model
3. Colored wooden blocks
4. AR code
5. Classification card
6. YOLOv5 card
7. Hex wrench
8. Camera
9. M5 screw
10. Shape card
11. AR code board
12. Corner bracket
13. Sliding nut
14. M6 screw
15. Cable duct
16. Camera bracket
17. myCobot 320 AI Kit baseboard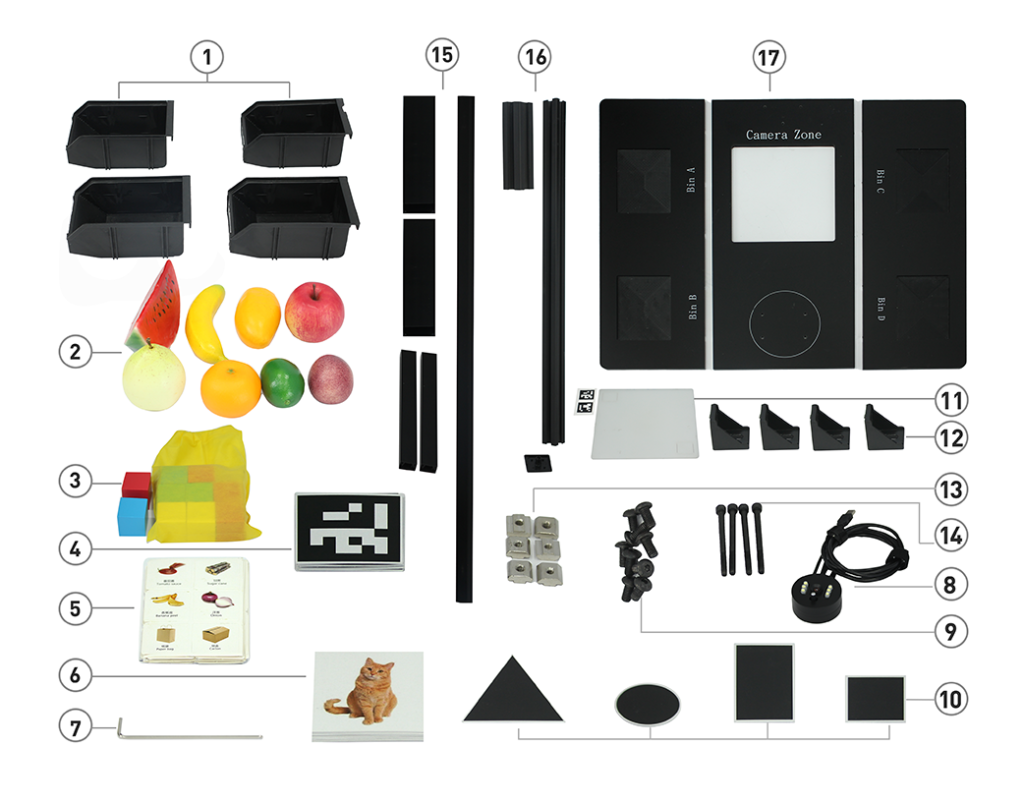 The Artificial Intelligence Kit 2023 supports visual software operation, provides customized and simple operation methods. Users can quickly start the artificial intelligence learning journey.