The myCobot series products are based on matching different conveyor belts, distance sensors, vision sensors and other smart devices. The end effector is used for picking and placing, thereby simulating the production and operation of industrial vision intelligent sorting production lines. It has rich functions, The advantages of stable performance and portability can be used as a training platform for robot education and teaching.

Users can learn about the application and control of six-axis robots, end effectors, robot vision, and smart sensors through different kits. At the same time, they can help you quickly build a programming environment and achieve more creative gameplay through detailed and complete tutorial materials. Education through fun, integration of industry and academia.

Arduino
C++ programming
Python programming
Control Principle of 6-Dof robotic arm
Use of End effector
AI Machine Vision and Artificial Intelligence
LCD display control
Intelligent sensor detection (distance, color)
Graphic programming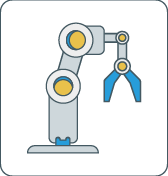 Control principle of
robotic arm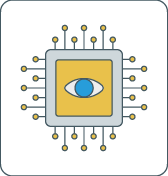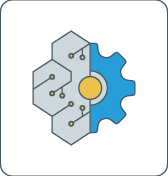 Supporting video courses and step- to-step learning materials are developed to make the learning easier !
Artificial Intelligence Robotic Arm Programming and Control
Chapter 1  Introduction to myCobot
1.1 Product
1.2 Electric and Software system
1.3 Fix the robot
1.4 Robot Set
1.5 How to read
Chapter 2  Arduino Software
2.1 Arduino Introduction
2.2 Arduino Installation
2.3 Arduino Libraries
2.4 Basic Board Control
2.5 Robot Control
Chapter 3  Robot Arm API
3.1 API Functions
3.2 Basic IO control
3.3 Basic Display
Chapter 4  Robot Arm Control
4.1 Drag and Move
4.2 Joint Angles read and write
4.3 Coordinate read and write
4.4 Robot Arm IO Control
Chapter 5   Robot End Effector
5.1 Suction Pump Control
5.2 Gripper Control
Chapter 6   Sensors
6.1 Tof distance sensor
6.2 Ultrasonic Sensor
6.3 Color Sensor
Chapter 7  Conveyor belt
7.1 Drive and Speed Control
7.2 Control and Relay Usage
7.3 Conveyor belt tracking
Chapter 8  Vision Recognition
8.1 m5Stick V Camera Sensor
8.2 Color Detection
8.3 QR code Recognition
8.4 Object Tracking and Recognition
Chapter 9  Palletizing and Intelligent Warehouse Set
9.1 Palletizing
9.2 Intelligent Warehouse
9.3 Software and Implement
9.4 Code
Chapter 10  Artificial Intelligence Vision Set
Chapter 11  Industrial 4.0 Set
Installation Tutorials & Product Parameter
Color Sensor Unit
Package Size
67mm x 53mm x 12mm
Weight
17g
Operating Temperature Range
-40℃~85℃

Include
COLOR Unit x 1;
Grove cable x 1

TOF Distance Sensor Unit

Maximum Measurement Distance
2m
Laser Wavelength
940nm
Development Platform
Arduino, UIFlo(Blockly, Python)
LEGO compatible holes x 2

Include
ToF Unit x 1;
Grove cable x 1
Dual-Core 64-bit RISC-V RV64IMAFDC (RV64GC) CPU / 400Mhz(Normal)
Dual Independent Double Precision FPU
Neural Network Processor(KPU) / 0.8Tops
Field-Programmable IO Array (FPIOA)
Dual hardware 512-point 16bit Complex FFT
SPI, I2C, UART, I2S, RTC, PWM, Timer Support
AES, SHA256 Accelerator
Direct Memory Access Controller (DMAC)
Micropython Support
Firmware encryption suppor
Time-of-Flight Distance Ranging Sensor Unit
Measure absolute distances up to 2m
The wavelength of laser: 940nm
Program Platform: Arduino, UIFlow(Blockly, Python)
Two Lego-compatible holes